Vajrayana: The Mandala Principle
With Lama Tsultrim Allione, Magyu Lopön Charlotte Rotterdam and Karla Jackson-Brewer
June 20 - 27, 2019
In this retreat you will learn the historical and practical elements of the Vajrayana (Diamond Vehicle), including the mandala principle, dakinis, and deity yoga. You will be given teachings and transmissions for three meditation practices on the mandala developed by Lama Tsultrim: the Mandala of the Five Wisdom Dakinis, the Mandala of the Five Buddhas, and the Five Yab Yum Mandala.
There will be noble silence and six hours of practice per day, as well as two hours of teachings. An optional oral exam will be given at the end of the retreat. We are sorry that we cannot accommodate children on the land during this retreat.
This is a required retreat for the Magyu Mother Lineage Program and the Gateway Program.
If you are also attending the Mahayana retreat and wish to stay on the land between Mahayana and Vajrayana  then choose up to 3 extra nights when you register. Extra night lodging is only an option for those taking two consecutive retreats.
This retreat is open to all.
Suggested Dana: $320 -$400
Teachers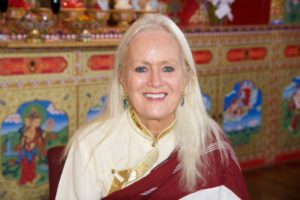 Lama Tsultrim Allione
Lama Tsultrim Allione is founder and resident lama of Tara Mandala.  She is author of Women of Wisdom and Feeding Your Demons. Born in New England to an academic/publishing family, she traveled to India in her late teens and was ordained as a Buddhist nun at the age of 22…
Learn more about Lama Tsultrim Allione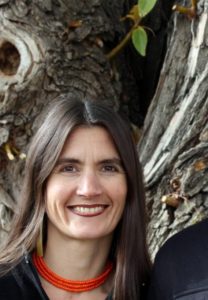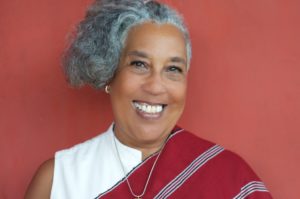 Karla Jackson-Brewer
Karla Jackson-Brewer, MS, Tara Mandala Authorized Teacher, has been practicing Chöd for 28 years and has assisted Lama Tsultrim on many Chöd retreats. Since 2013, she has taught Chöd with Lama Tsultrim and Lopon Chandra Easton. Karla is a founder of Sine Qua Non: Allies in Healing, an Integrative Therapy…
Learn more about Karla Jackson-Brewer