Somatic Enlightenment: Awakening through the Four Kāyas
With Lama Willa Miller
August 24 - 29, 2019
It is a common truism that the key to awakening is training and taming the mind. If we can just observe our state more keenly, our thoughts and the thinker, we will eventually find peace. Without even intending to do so, we privilege the mind in our meditation practice.
But the mind alone will not free us. What we have missed in our enlightenment culture is that the essence of Bodhi, the wakefulness within, is not solely a transformation of consciousness. Bodhi is an awakening of heart, mind, and body—a psychophysical transformation.
The practices of Tantra have long recognized the power of the body to catalyze the fruits of awakening. As the Hevajra Tantra states, "Great wisdom lives in the body." If we bring attention to the body, great wisdom reveals itself to us, like a hidden lotus blooming in the night.
The catalyst for this revelation is a journey deep into increasingly subtle layers of the body. There are four layers of embodiment that a yogi explores and penetrates: the physical layer, the energetic layer, the layer of subtle awareness, and the layer of non-duality. These four layers correspond to the buddhakāyas of Mahayana and Vajrayana traditions.
In this five-day retreat, surrounded by the pastoral beauty of Tara Mandala, participants will
Explore their current relationship to the body.

Learn to experience insight in the body.

Learn meditations and asanas to explore and penetrate the four layers of embodiment.

Learn how these practices can supplement and re-enliven your current mindfulness or Vajrayana practice.

Discover how to access the body's deepest wisdom.
Join a community of yogis in the beautiful mountains of Southern Colorado as we experience the power of the body to awaken us. Our retreat will be inspired by lineage wisdom from tantric masters including Niguma, Saraha, and Naropa. We will emerge with a simple, joyful collection of body-mind practices that bring wisdom, equanimity, compassion, and peace down from the realm of ideation into the truth of lived experience.
This retreat is open to all.
Please wear loose clothing and bring a yoga mat.
Suggested Dana: $240 – $300
Teacher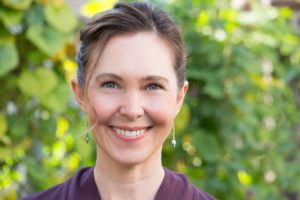 Lama Willa Miller
Lama Willa has studied and practiced in the Tibetan Buddhist tradition for the last thirty years in the non-sectarian Kagyu, Nyingma and Shangpa lineages of Tibetan Buddhism. She completed two three year retreats in the nineties, and teaches Tibetan Buddhist practice, meditation and yoga in the Northeast. Her teaching interests…
Learn more about Lama Willa Miller