The Four Immeasurables Retreat
With Drubpön Lama Karma
August 25 - 30, 2019
The Four Immeasurables are the sublime expressions of love, compassion, equanimity, and joy. They are the essential nature and radiance of the enlightened heart. It is said that these sublime qualities are the great removers of tension, the great peacemakers in social conflict, and the great healers of wounds suffered in the struggle of existence.
During this retreat, Drubpön Lama Karma will provide supportive instruction on the Four Immeasurables as an essential part of mind training. Since these practices may be difficult for some in the beginning, participants will be encouraged to start by extending the practice to their loved ones, and then gradually to their friends and relatives, eventually including all living beings as well as those with whom we may find the practice especially challenging.
This retreat is open to all.
Suggested Dana: $240 – $300
Teacher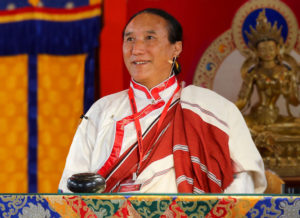 Drubpön Lama Karma
Venerable retreat master (Drubpön) Lama Karma was born in eastern Bhutan and joined the Long-Nying Chöling Monastery at a young age. His root teacher was Lama Naljorpa, the great yogi of Mahamudra and Dzogchen, from whom he received numerous vows, empowerments, instructions and oral transmissions, including the Chöd Rinchen Trengwa…
Learn more about Drubpön Lama Karma