Dakini's Whisper: Subtle Body Training
With Chöying Khandro, M.A.
September 13 - 16, 2019
Join us in diving deeply into the wisdom and compassion embodied in this transformative practice. During turbulent times, transformation is being called from within. To wisely rise to the challenges and opportunities in life, we seek community, tranquility, curiosity, courage, and transformation in the midst of challenges.
The DAKINI'S WHISPER Subtle Body Training (DSBT) is deeply rooted in ancient Vajrayana teachings on the five elements, timeless awareness, and Tibetan Yoga (trulkor). This retreat is devoted to therapeutic mind-body-heart training, which interweaves a set of exercises from Tibetan wisdom tradition, meditation, and yoga therapy.
Restore the Wholeness
DSBT offers a unique opportunity for students to explore the dimensions of the mind-body-heart through interdisciplinary tools aimed at healing their relationships to their wholeness.
Integrate Dharma Practice
DSBT is designed to assist practitioners (i.e. Vajrayana and Chö) in integrating Buddhism, advanced Vajrayana techniques, body-oriented disciplines, and spiritual psychology into a skillful practice to balance the body, heart, mind, and awareness, and to rediscover our personal authenticity—who and what we truly are.
Therapeutic Intervention
DSBT aims to untie the knots in our energy system and open the energy flows of the body. These exercises influence our entire body from the physical to the most subtle and profound energy levels. This integrative approach employs skillful and evidence-based methods for moving toward wholeness on many levels—psychological, physical, spiritual, and interpersonal.
Approach
This practice is pragmatic, accessible, and inclusive. We join together a body-oriented, trauma-informed, psychologically-nuanced discipline of yoga and therapy, available in the West, with the Subtle Body practice and profound teachings from the ancient Buddhist Wisdom tradition. The way in which these tools are provided and integrated has a significant impact on their efficacy.
The highlights of the Integrative Mind-Body-Heart Training include:
Introducing the DAKINI Subtle Body Training which incorporates Vajrayana teachings on the five elements and the five-facets of timeless awareness.

Deepening and Embodying Dharma Practice in one's three-dimensional body.

Coming Back to Wholeness and Innate Basic Goodness.

Accessible/Inclusive Physical and Psychological Integrative Training Alternatives.

Integrating East and West, Mind and Body, Contemplative and Active Processes.

Therapeutic Interventions to Encourage Integration and Well-being.

Embracing the Human Condition and Unfolding Potential.

Empowerment into Ordinary Miracles.

Breaking the barriers between inner and outer, self and others, and human and spiritual journey.
Suggested Dana: $160 – $200
Teacher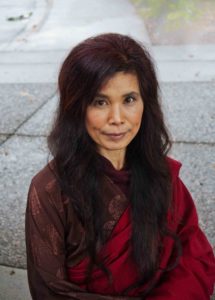 Chöying Khandro, M.A.
Chöying Khandro, M.A., holds the complete transmissions of two lineages, the Ganden Ensa Ear-Whispered Lineage and the Machik Dakini Ear-Whispered Lineage, from her teacher, the late Ninth Khalkha Jetsun Dampa (1932-2012). She brings more than three decades of intense study and practice to her teachings and has completed a number…
Learn more about Chöying Khandro, M.A.