Feeding Your Demons®: Kapala Training Level II
With Magyu Lopön Charlotte Rotterdam and Pieter Oosthuizen
June 16 - 21, 2020
This retreat consists of a deepening of the Prajña Paramita practice, an introduction to Jamgön Kongtrül's text "Transmitting the Meaning of the Mother," and Machig Labdrön's method for cutting through discursive thoughts with sound. Feeding Your Demons® (FYD) work will expand through the mapping of family lineage demons, physical body demons, and hydra demons. 
For licensed therapists or counselors, completion of this Level II retreat and the required 108 FYD Tracking Forms allows one to apply for certification to use the five steps of Feeding Your Demons® professionally. 
Who Should Attend? 
This is a required retreat for the Magyu Mother Lineage Program.

Anyone who has completed the prerequisites
What are the Prerequisites?
Completion of Kapala Training Level I

65 Feeding Your Demons® processes: 50 solo and 15 with a partner

For partner work, tracking forms from both partners equal one partner work session. This should not be done with clients. It is acceptable to work with gods instead of demons for some of these sessions.

20 Extended Ally Processes: 10 solo and 10 with a partner

108 hours of Prajña Paramita practice

A practice session is a minimum of 30 minutes. One hour is recommended, and 30 minutes is just for those with very limited time. These 30 minutes include the beginning and ending prayers.

Plant a tree or sponsor a tree to be planted. 

This requirement came to Lama Tsultrim in a dream in which she was flying over Europe and saw that it was dry, parched, and very hot. She heard a voice that said: "For Climate Change everyone should plant a tree before Kapala Training Level II." Planting a tree connects your practice to healing the earth and to Machig's tree experience during her initiation from Sonam Lama.
This retreat includes:
Making a full-sized body map: 

This entails tracking where the 65 demons/gods you worked with between Kapala 

Training Level I and II appeared in your body and reflecting on what you see in the body map.

Male and female family lineage demon and ally maps

A hydra map looking at a constellation of demons/gods

"Transmitting the Meaning of the Mother"* practice

"Supplication to Machig Labdrön Nature of Mind"* practice

"Cutting the Four Demons Loose into Space"* practice

Teachings on excerpts from the "Grand Poem of Aryadeva the Brahmin" and "Machig's Last Instructions"

Taking and Waking practice
If you intend to apply for Feeding Your Demons® certification, you will need to do the following:
Complete Kapala Training Levels I and II. 

Provide documentation (Tracking Forms) showing that you have completed 54 solo and 54 partner sessions (tracking forms from both partners equal one partner work session), totaling 108 sessions.

Pass a test with Lama Tsultrim or an Authorized Tara Mandala Teacher showing that you can guide someone through the process by memory, without using the text.
Suggested Dana Range: $180-$300
What is Dana?
Dana is a Pali word meaning "generosity." As one of the six paramitas or "perfections," the practice of generosity is an integral part of the Buddhist path. Dharma teachings are traditionally offered on the basis of dana which is offered to a teacher in recognition of the precious gift that has been given. Tara Mandala compensates teachers by only covering their travel and room and board while teaching. Tara Mandala suggests a range of dana for each retreat, based on the number of days in which the retreat will take place. There is an opportunity to give dana upon registration directly to the teacher(s) or at the end of each retreat, which is a special time of honoring what has been given and what has been received. For more information about Dana,

click here

.
Teachers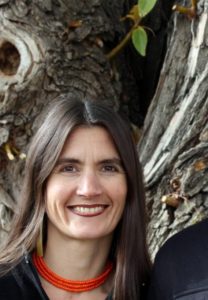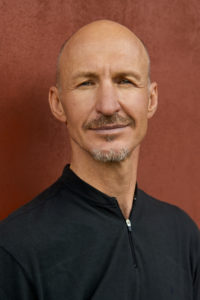 Pieter Oosthuizen
Pieter Oosthuizen is a teacher and entrepreneur and a long-time student of Tibetan Buddhism. He has been teaching various practices and retreats in Lama Tsultrim's lineage in the US and abroad since 2006, offering a blend of incisive insight and genuine compassion. He co-leads the Boulder Tara Mandala Sangha with…
Learn more about Pieter Oosthuizen