Descent and Emergence: A Mythic Journey for Challenging Times
With Lama Tsultrim Allione and Michael Meade
June 25 - 30, 2020
Join mythologist and storyteller Michael Meade and Buddhist teacher and bestselling author Lama Tsultrim Allione for an intensive four-day retreat.
We are witnessing a unique period of radical climate change as well as world-wide social turmoil. Despite and because of the chaos in the world, we long for the type of deep descent provided by initiation in order to be reborn into greater wisdom and clarity. 
The medicines needed for healing the conflicts in the outer world can only be found in the depths of the individual soul. In order to find the natural epiphanies and hidden gold of each life, we need to experience a process that renews the natural dharma or innate law of our deepest being. Such a renewal involves an intensification of being which brings greater energy to one's life, while also providing signs and symbols of the path our soul would have us take.
Creation wishes to continue, yet can only work through the souls of those alive at a given time. This retreat is about tuning in to the exact calling of our deepest being to envision the changes that our souls would have us undertake. In order to transform, we must meet our inner demons and convert them into allies in self-revelation as we find creative ways to become agents of healing and change in a world gone wrong.
Suggested Dana Range: $180-$300
What is Dana?
Dana is a Pali word meaning "generosity." As one of the six paramitas or "perfections," the practice of generosity is an integral part of the Buddhist path. Dharma teachings are traditionally offered on the basis of dana which is offered to a teacher in recognition of the precious gift that has been given. Tara Mandala compensates teachers by only covering their travel and room and board while teaching. Tara Mandala suggests a range of dana for each retreat, based on the number of days in which the retreat will take place. There is an opportunity to give dana upon registration directly to the teacher(s) or at the end of each retreat, which is a special time of honoring what has been given and what has been received. For more information about Dana,

click here

.
Teachers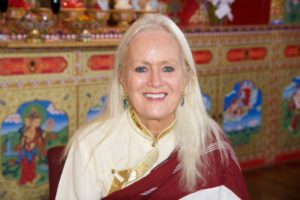 Lama Tsultrim Allione
Lama Tsultrim Allione is founder and resident lama of Tara Mandala.  She is author of Women of Wisdom, Feeding Your Demons, and Wisdom Rising: Journey into the Mandala of the Empowered Feminine. Born in New England to an academic/publishing family, she traveled to India in her late teens and was ordained as…
Learn more about Lama Tsultrim Allione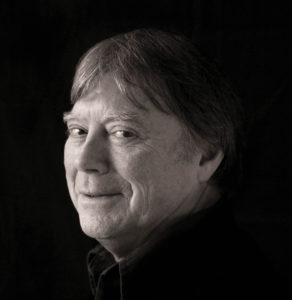 Michael Meade
Michael Meade, D.H.L., is a renowned storyteller, author, and scholar of mythology, anthropology, and psychology. He combines hypnotic storytelling, street-savvy perceptiveness, and spellbinding interpretations of ancient myths with a deep knowledge of cross-cultural rituals.  He is the author of Awakening the Soul: A Deep Response to a Troubled World,The Genius…
Learn more about Michael Meade