Feeding Your Demons®: Kapala Training Level I
With Karla Jackson-Brewer and Polly Ryan, MA, MFT
June 25 - 30, 2020
Inspired by the ancient practice of Chöd, Feeding Your Demons® is a five-step process created by Lama Tsultrim Allione that allows us to offer compassion and understanding to our own inner demons rather than engaging in battle and struggling with them. This process is of great benefit when working with a wide variety of personal demons and other dilemmas of modern life. This training is the first step for licensed healing professionals who want to become certified to use this process professionally. 
In this retreat you will learn:
Feeding Your Demons

®

– solo and partner work

Feeding Your Demons

®

with drawing and clay

Extended Ally Process – solo and partner work

The practice of Prajna Paramita, a "nature of mind" meditation practice.
Who Should Attend? 
This is a required retreat for the Magyu Mother Lineage Program.

This retreat is open to all.
To prepare for this retreat, we encourage you to:
Read

Feeding Your Demons: Ancient Wisdom for Resolving Inner Conflict

by Tsultrim Allione.
Suggested Dana Range: $180 – $300
What is Dana?
Dana is a Pali word meaning "generosity." As one of the six paramitas or "perfections," the practice of generosity is an integral part of the Buddhist path. Dharma teachings are traditionally offered on the basis of dana which is offered to a teacher in recognition of the precious gift that has been given. Tara Mandala compensates teachers by only covering their travel and room and board while teaching. Tara Mandala suggests a range of dana for each retreat, based on the number of days in which the retreat will take place. There is an opportunity to give dana upon registration directly to the teacher(s) or at the end of each retreat, which is a special time of honoring what has been given and what has been received. For more information about Dana,

click here

.
Teachers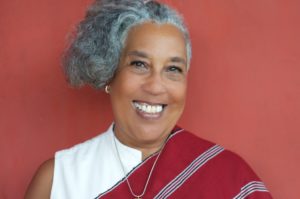 Karla Jackson-Brewer
Karla Jackson-Brewer, MS, Tara Mandala Authorized Teacher, has been practicing Chöd for 30 years and has assisted Lama Tsultrim on many Chöd retreats. Since 2013, she has taught Chöd with Lama Tsultrim and Lopon Chandra Easton. Karla is a founder of Sine Qua Non: Allies in Healing, an Integrative Therapy…
Learn more about Karla Jackson-Brewer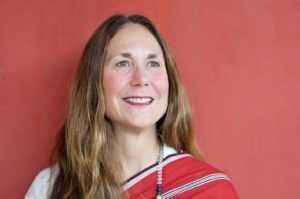 Polly Ryan, MA, MFT
Polly Ryan, MA, MFT has been a devoted student of Lama Tsultrim Allione since 1992. She has also studied with B. Alan Wallace for over two decades. Under the tutelage of B. Alan Wallace, she has studied Shamatha, The Four Applications of Mindfulness, Seven Point Mind Training, The Four Immeasurables,…
Learn more about Polly Ryan, MA, MFT