White Dakini Drubchö
With H.E. Chung Tulku Rinpoche and Lama Tsultrim Allione
July 22 - 28, 2020
What is a Drubchö?
Drubchö means Accomplishment Ritual. It is an intensive practice retreat focused around the activation of a central mandala that contains objects and substances that are empowered during the ritual. It is similar to the Drubchen that we have offered the last ten years, but without the night sessions. Historically, many cultures created ceremonies around a collective mandala. Today, it is rare to be able to participate in an intensive ceremony surrounding a collective mandala. 
What happens in this Drubchö?
During this retreat, the annual Drubchö of the White Dakini practice from Do Khyentse's, Dzinpa Rangdröl (Self-Liberation of Clinging), treasure cycle will be performed. 

We will experience a traditional empowerment and be led through an in-depth process of learning and practicing the White Dakini mandala. This year we are shifting from Drubchen to Drubchö but we will follow the same text from the White Dakini (

Tsogyal Karmo

) from the exalted lineage of the great mahasiddha Do Khyentse Yeshe Dorje, passed down to Dilgo Khyentse and from him to Tulku Sangngag Rinpoche who gave it to Lama Tsultrim. 

At the beginning you will experience the empowerment (

Wang

) for the practice and at the end receive the blessings of the substances and other objects inside the mandala. 

This practice is the union of Machig Labdrön and Yeshe Tsogyel, surrounded by the Dakinis of the five families.
Who Can Attend?
This retreat is open to all.

This is a required retreat for members of the Gateway Program.
What Should I Bring?
The use of dharma attire/ritual clothing is requested. Ritual clothing includes anything white and/or in the red color spectrum from deep purple to pink and red. A zen or ritual shawl is also worn. We have these available for purchase in the Tara Mandala Dakini Store or for loan at registration for a $30 deposit refundable upon return. You can also wear any clothes you have in this color spectrum as long as they are modest, covering your shoulders and legs.
Suggested Dana Range: $210 – $350
What is Dana?
Dana is a Pali word meaning "generosity." As one of the six paramitas or "perfections," the practice of generosity is an integral part of the Buddhist path. Dharma teachings are traditionally offered on the basis of dana which is offered to a teacher in recognition of the precious gift that has been given. Tara Mandala compensates teachers by only covering their travel and room and board while teaching. Tara Mandala suggests a range of dana for each retreat, based on the number of days in which the retreat will take place. There is an opportunity to give dana upon registration directly to the teacher(s) or at the end of each retreat, which is a special time of honoring what has been given and what has been received. For more information about Dana,

click here

.
Teachers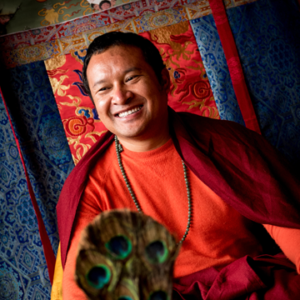 H.E. Chung Tulku Rinpoche
H.E. Chung Tulku Rinpoche comes from an unusual yak-herding family with 7 sons, 5 of which have been recognized as tulkus. He is the third son, and second tulku of the family. He was born in Bhamarpo in Bhutan, very close to the sacred three-peaked mountain of Gangkharpunsum, which represents…
Learn more about H.E. Chung Tulku Rinpoche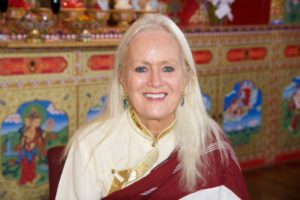 Lama Tsultrim Allione
Lama Tsultrim Allione is founder and resident lama of Tara Mandala.  She is author of Women of Wisdom, Feeding Your Demons, and Wisdom Rising: Journey into the Mandala of the Empowered Feminine. Born in New England to an academic/publishing family, she traveled to India in her late teens and was ordained as…
Learn more about Lama Tsultrim Allione