Feeding Your Demons®: Kapala Training Level III
With Pieter Oosthuizen
September 14 - 19, 2020
In Kapala Training Level III we will go further into Machig Labdrön's lineage, learning specific new practices and deepening our understanding of the roots and branches of her lineage tree. Students will receive the Machig empowerment and associated practices during this retreat.
Who Can Attend?
Prerequisites:
Completion of Kapala Training Levels I and II

Completion of a total of 54 solo and 54 partner Feeding Your Demons® processes begun after Kapala Training Level I

108 hours of  "Supplication to the Great Mother Machig Labdrön"

108 hours of "Transmitting the Meaning of the Mother" with "Cutting the Four Demons Loose into Space"

You may choose how much time to spend with each (Transmitting the Meaning and Cutting the Four Demons) in one practice session.

200 thirty-minute sessions of Taking and Waking 

Or 100 hours total – You can do as much time as you like in one practice session, but 30 minutes is the minimum per session.

Completion of the Three Yana Retreat
Completion of the Chöd Retreat (Chögyal Namkhai Norbu Rinpoche)
In this retreat you will receive:
The Empowerment of Machig Labdrön

The practice of "Opening the Gate to Space"

Feeding Your Demons® with dream figures

Collective Societal, Cultural, and Historical Demons

Organizational and Group-dynamic Demons

The Fourth Demon: Ego-clinging

Extended Ally processes with the journey
Suggested Dana Range: $180-$300
What is Dana?
Dana is a Pali word meaning "generosity." As one of the six paramitas or "perfections," the practice of generosity is an integral part of the Buddhist path. Dharma teachings are traditionally offered on the basis of dana which is offered to a teacher in recognition of the precious gift that has been given. Tara Mandala compensates teachers by only covering their travel and room and board while teaching. Tara Mandala suggests a range of dana for each retreat, based on the number of days in which the retreat will take place. There is an opportunity to give dana upon registration directly to the teacher(s) or at the end of each retreat, which is a special time of honoring what has been given and what has been received. For more information about Dana,

click here

.
Teacher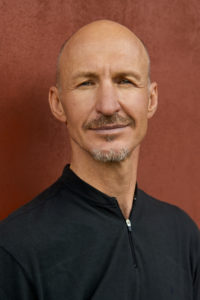 Pieter Oosthuizen
Pieter Oosthuizen is a teacher and entrepreneur and a long-time student of Tibetan Buddhism. He has been teaching various practices and retreats in Lama Tsultrim's lineage in the US and abroad since 2006, offering a blend of incisive insight and genuine compassion. He co-leads the Boulder Tara Mandala Sangha with…
Learn more about Pieter Oosthuizen