Zhitro: The Six Moments of Opportunity and Practice for the Deceased
With Lama Tsultrim Allione and Debra Quayle
September 26 - 28, 2020
In our society we often have no real way to help someone who has died; we can only grieve. Zhitro is a simple and accessible practice that provides us with a way to help the deceased, and helps us to become familiar with the visions and experiences we may experience following our own passing. 
What to Expect?
During this retreat, Lama Tsultrim will teach Zhitro (Peaceful and Wrathful), which is a practice used during the 49 days after death to help those who have died. It is a terma (treasure) from Namkha Mingyur Dorje, the young tertön whose revelations were written down by his teacher Karma Chagme. His revealed treasure practices, collectively referred to as "Namcho" or "Space Treasures," have a very simple, direct, and visionary quality, making this a much simpler practice than other Zhitro practices.
Lama Tsultrim will also show us how to set up a shrine for the 49 days of the practice following death, and will give the

lung

or hearing transmission for the practice. This Zhitro practice is also used as preparation for the Dzogchen of dark retreat. 
Who Should Attend? 
This is a required retreat for the Magyu Mother Lineage Program.

This retreat is open to all.
Suggested Dana: $90 – $150
What is Dana?
Dana is a Pali word meaning "generosity." As one of the six paramitas or "perfections," the practice of generosity is an integral part of the Buddhist path. Dharma teachings are traditionally offered on the basis of dana which is offered to a teacher in recognition of the precious gift that has been given. Tara Mandala compensates teachers by only covering their travel and room and board while teaching. Tara Mandala suggests a range of dana for each retreat, based on the number of days in which the retreat will take place. There is an opportunity to give dana upon registration directly to the teacher(s) or at the end of each retreat, which is a special time of honoring what has been given and what has been received. For more information about Dana,

click here

.
Teachers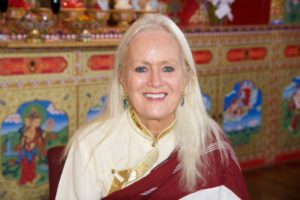 Lama Tsultrim Allione
Lama Tsultrim Allione is founder and resident lama of Tara Mandala.  She is author of Women of Wisdom, Feeding Your Demons, and Wisdom Rising: Journey into the Mandala of the Empowered Feminine. Born in New England to an academic/publishing family, she traveled to India in her late teens and was ordained as…
Learn more about Lama Tsultrim Allione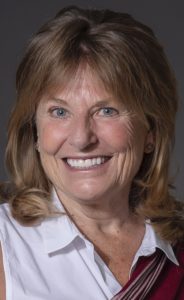 Debra Quayle
Debra Quayle is an Authorized Teacher for Tara Mandala as well as a Licensed Psychotherapist. She has been on the Buddhist path since 1982 and has had the good fortune to receive many teachings from Buddhist teachers and lamas in the United States as well as in Asia. She began…
Learn more about Debra Quayle