Tröma Nagmo Chöd Intensive
With Sangye Khandro
October 2 - 5, 2020
Tröma Nagmo, the Black Wrathful Mother, represents the trikaya feminine embodiment of wisdom (Skt. prajña) and is the secret aspect of the dakini practice in the Dudjom Tersar lineage. This Chöd practice provides an extremely powerful means to sever the root of suffering, self-grasping, and fixation, thus revealing the inherent wisdom nature.
Tröma Chöd is one of the most profound and timely termas, or hidden treasures, revealed by Dudjom Lingpa with supplementation by his reincarnation, Jigdral Yeshe Dorje (Kyabje Dudjom Rinpoche). The practice contains the complete path of the Vajrayana, from ngöndro, the preliminary practices, all the way through the Dzogchen or Great Perfection practices of trekchö and tögal. This practice of Chöd removes obstacles and carries extraordinary healing power, while providing the means to accumulate merit and wisdom in a vast and rapid way. Merely making a connection to Tröma practice brings great benefit and blessings.
Kyabje Dudjom Rinpoche often said that this dakini practice of Tröma Nagmo is the dharma revelation meant for these degenerate times. 
Who Should Attend?
This retreat is open to those who have received a Chöd empowerment or initiation, or at minimum a Vajrayana or Great Perfection empowerment.  
What Do I Need?
Practice texts needed for this retreat will be available for purchase at our Dakini Store upon arrival.
Suggested Dana: $120 – $200
What is Dana?
Dana is a Pali word meaning "generosity." As one of the six paramitas or "perfections," the practice of generosity is an integral part of the Buddhist path. Dharma teachings are traditionally offered on the basis of dana which is offered to a teacher in recognition of the precious gift that has been given. Tara Mandala compensates teachers by only covering their travel and room and board while teaching. Tara Mandala suggests a range of dana for each retreat, based on the number of days in which the retreat will take place. There is an opportunity to give dana upon registration directly to the teacher(s) or at the end of each retreat, which is a special time of honoring what has been given and what has been received. For more information about Dana,

click here

.
Teacher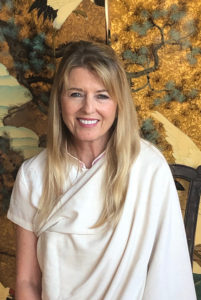 Sangye Khandro
Sangye Khandro became a Buddhist in 1971 when she traveled to Asia, finally arriving in Dharamsala, India, where she began six-months of study at the newly opened Library of Tibetan Works and Archives. Throughout the next seven years, she continued her studies of Buddhist teachings and the Tibetan language. She…
Learn more about Sangye Khandro