Longchenpa's Treasury of the Natural State: A Dzogchen Retreat
With H.E. Chung Tulku Rinpoche
July 13 - 19, 2020
Longchenpa (1308-1364) was one of the most brilliant teachers of the Nyingma lineage in Tibetan Buddhism. He systematized the Nyingma teachings in his revered text Seven Treasures and wrote extensively on Dzogchen (Great Perfection). H.E. Chung Tulku Rinpoche will teach on one of these Seven Treasures called The Treasury of the Natural State (Tib. Nelug Dzö). The verses of this classic text teach on the unique precepts, or "samaya," of Dzogchen, which point to the natural perfection of all of our experience, just as it is, without the need for any alteration. It is a manual on how to live with ease and balance in our modern times. 
Who Can Attend?
We extend a special invitation to Complete Transmission (Completes) participants who have completed the Gateway Program

Anyone who has completed a Ngöndro (any Ngöndro)
Special Note:
If you are attending White Dakini Drubchö after this retreat and wish to stay on the land between retreats, choose three extra nights. Extra night lodging is only an option for those taking two consecutive retreats.
To prepare for this retreat, we encourage you to:
Read the translation,

Old Man Basking In the Sun: Longchenpa's Treasury of Natural Perfection

, by Keith Dowman, Vajra Publications, 2006.

Read the translation,

The Precious Treasury of the Way of Abiding

, translated by Richard Barron, Padma Publishing, 1998.

Read the commentary,

The Rhetoric of Naturalness: A Critical Study of the gNas lugs mdzod

, by Gregory Alexander Hillis, University of Virginia, 2002.
Suggested Dana Range: $210 – $350
What is Dana?
Dana is a Pali word meaning "generosity." As one of the six paramitas or "perfections," the practice of generosity is an integral part of the Buddhist path. Dharma teachings are traditionally offered on the basis of dana which is offered to a teacher in recognition of the precious gift that has been given. Tara Mandala compensates teachers by only covering their travel and room and board while teaching. Tara Mandala suggests a range of dana for each retreat, based on the number of days in which the retreat will take place. There is an opportunity to give dana upon registration directly to the teacher(s) or at the end of each retreat, which is a special time of honoring what has been given and what has been received. For more information about Dana,

click here

.
Teacher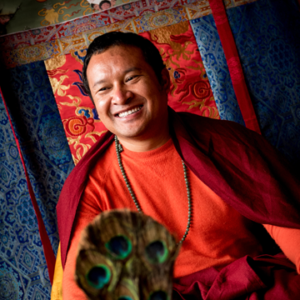 H.E. Chung Tulku Rinpoche
H.E. Chung Tulku Rinpoche comes from an unusual yak-herding family with 7 sons, 5 of which have been recognized as tulkus. He is the third son, and second tulku of the family. He was born in Bhamarpo in Bhutan, very close to the sacred three-peaked mountain of Gangkharpunsum, which represents…
Learn more about H.E. Chung Tulku Rinpoche