Tröma Nagmo: The Path of Secret Primordial Wisdom
With Lama Tsultrim Allione and Tulku Ösel Dorje
August 11 - 15, 2020
This amazing practice for accomplishing Tröma, the Black Wrathful Mother, known as 'Secret Primordial Wisdom' was the first of many Ösel Nyingtig termas to be revealed at Tara Mandala under extraordinary circumstances on the full moon of December 2002, by A.dzom Paylo Rinpoche. It has been practiced in secrecy by the original recipients since its revelation and now that the time period of the seal of secrecy has been lifted, A.dzom Rinpoche has requested that Lama Tsultrim Allione and her son Tulku Ösel Dorje share this profound terma in his stead.
According to Rinpoche's wishes, the participants will receive the recently revealed Tröma empowerment from Lama Tsultrim Allione (Tib. wang) and the oral transmission (Tib. lung).
Who Can Attend?
This retreat is the gate to the Tröma Cycle of Ösel Nyingtig and is open to all those who have completed a traditional Ngöndro or have attended past teachings with A.dzom Paylo Rinpoche on this practice for accomplishing Tröma.

Before you register for this retreat, you must apply to the Ösel Nyingtig program and be accepted. Once you are accepted to this program you may register for this retreat. To apply,

click here

.
Suggested Dana Range: $150 – $250
Note: On the last day of your retreat there will be a benefit concert by Peter Rowan and R. Carlos Nakai for Tara Mandala. We encourage you to attend to support our center and Lama Tsultrim's work. In order to do that, click here to register for the concert. If you'd like to stay overnight on August 15, consider adding an extra night on your registration for this retreat.
Teachers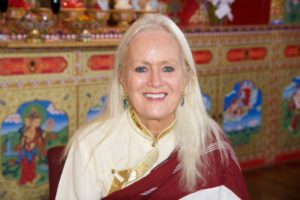 Lama Tsultrim Allione
Lama Tsultrim Allione is founder and resident lama of Tara Mandala.  She is author of Women of Wisdom, Feeding Your Demons, and Wisdom Rising: Journey into the Mandala of the Empowered Feminine. Born in New England to an academic/publishing family, she traveled to India in her late teens and was ordained as…
Learn more about Lama Tsultrim Allione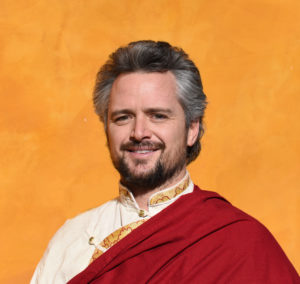 Tulku Ösel Dorje
From his own personal retreat practice, Ösel Dorje has gained a strong appreciation for the importance of developing a deep understanding of the philosophical side of Buddhist study, while bringing it to life through meditation experience. Inspired by stories of realized masters of the past, Ösel Dorje has spent time…
Learn more about Tulku Ösel Dorje