Dakini Ngöndro: The Excellent Path of Great Bliss
With Lama Tsultrim Allione and Tulku Ösel Dorje
July 4 - 9, 2020
Due to the necessities of these times, this exceptional Dakini Ngöndro from A.dzom Rinpoche's Ösel Nyingtig terma cycle was revealed at the behest of Lama Tsultrim Allione and was transcribed with the help of Tulku Ösel Dorje who will be teaching this retreat alongside Lama Tsultrim. This cycle for accomplishing the Dakini Yeshe Tsogyal was first revealed in Tibet at Yeshe Tsogyal's birthplace. At that time Yeshe Tsogyal actually revealed her face to A.dzom Rinpoche and it was later encoded at Tara Mandala.
What is Ngöndro?
The Tibetan word

ngöndro

, which means "that which goes before" or "preliminaries," refers to a collection of practices that condense all the teachings into skillful methods that essentialize the wisdom of the Buddhas and

Guru Rinpoche

for actualizing one's own primordial wisdom.  
What to Expect?
Who Can Attend?
Anyone who has a heartfelt connection with the Ösel Nyingtig. This path is open to everyone who feels a connection, can devote themselves to daily meditation practice (see expectation above on keeping samaya), and is inspired to do this practice which offers a complete path to awakening.
How To Prepare and What to Bring?
If you don't have an established daily meditation practice already, we encourage you to begin one in preparation for this retreat.

The teachings in this retreat are suitable for anyone who has had several years in Vajrayana practice. 

Some familiarity with teachings on Prajñaparamita, Chöd, and Green Tara is highly recommended. 

You will need a mala for this retreat. You can purchase a mala in our Dakini Store.
Suggested Dana: $180 – $300
Teachers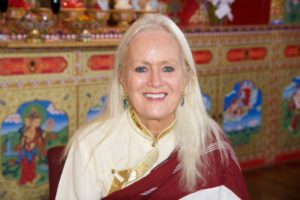 Lama Tsultrim Allione
Lama Tsultrim Allione is founder and resident lama of Tara Mandala.  She is author of Women of Wisdom, Feeding Your Demons, and Wisdom Rising: Journey into the Mandala of the Empowered Feminine. Born in New England to an academic/publishing family, she traveled to India in her late teens and was ordained as…
Learn more about Lama Tsultrim Allione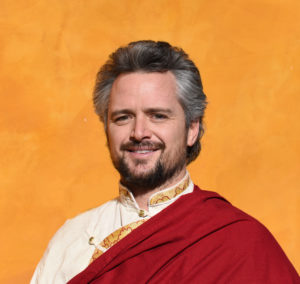 Tulku Ösel Dorje
From his own personal retreat practice, Ösel Dorje has gained a strong appreciation for the importance of developing a deep understanding of the philosophical side of Buddhist study, while bringing it to life through meditation experience. Inspired by stories of realized masters of the past, Ösel Dorje has spent time…
Learn more about Tulku Ösel Dorje