SPECIAL PERFORMANCE: Mandala Dance of the 21 Praises of Tara
With Prema Dasara
September 27, 2020
We invite you to join us for an afternoon dance performance at Tara Mandala. This dance offering is based on a mind treasure of the great Terton Chokgyur Lingpa. Arranged and choreographed by Prema Dasara, a western female dancer and dharma guide, it has been offered to some of our most revered Tibetan masters for the past 33 years. By employing the power of mantra, the profound techniques of Tibetan Buddhist mind training and focused intention, and utilizing movement meditation as a vehicle of empowerment, the dancers will embody Buddha Goddess Tara, revealing her sublime qualities to the world. With each sacred offering, they will pray that the earth and all beings are blessed and healed, that all may be happy and free from suffering.
This event will begin with a delicious vegetarian lunch, followed by the performance. All are welcome. Event price is $55 through advance registration only, although no one will be turned away due to lack of funds. If cost is a challenge for you, please contact Registrar at registrar@taramandala.org. This event is a fundraiser for Tara Mandala, additional donations are encouraged.
Schedule:
12:00 -1:00pm: Registration
1:00pm: Lunch
3:00 – 5:00pm: Performance
Who Should Attend? 
This event is open to all.
One-Day Event Price: $55.00
Praise for this wonderful performance:
"I have never seen such deep devotion in dance … it is an accumulation of wisdom as well as merit."  – H.E. Tai Situ Rinpoche 
"Wonderful, share it with the world"  – H.H. the Dalai Lama
"A dance without ego. Watching, I was transported, in an altered state. We were in Tara's Pure Land. We were all practicing together. This is a true sadhana practice."
 –  Anam Thubten
Teacher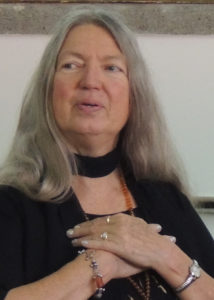 Prema Dasara
Prema Dasara is an international teacher of sacred dance and dharma. She is the creator of the Mandala Dance of the 21 Praises of Tara. This profound practice is a vehicle of empowerment, calling forth from dancers and audience the highest expression of wisdom and compassion. Her dances have been…
Learn more about Prema Dasara