The Heart Treasure of The Enlightened Ones: The Practice of View, Meditation, and Conduct – VIRTUAL RETREAT
With Venerable Sogan Rinpoche
December 8, 2020 - January 12, 2021
A Tara Mandala Virtual Retreat 
The Tara Mandala community is grateful to announce that Ven. Sogan Rinpoche will teach on The Heart Treasure of The Enlightened Ones, a text written in verse by Patrul Rinpoche that affirms his unsurpassed realization of the view, meditation, and conduct of Dzogchen.
Patrul Rinpoche, Orgyen Jigme Chökyi Wangpo (1808–1887), was a wandering practitioner in the ancient tradition of vagabond renunciants, and became one of the most revered spiritual teachers in Tibetan Buddhism. As a scholar, and living a life of utmost simplicity, he was a strong advocate of the joys of solitude, stressing the futility of worldly pursuits and ambitions. The memory of his life's example offers us today a fresh source of inspiration as practitioners. One of his best-known works alone, composed in a cave above Dzogchen Monastery, The Words of My Perfect Teacher, is the guidepost and support for countless practitioners on the path.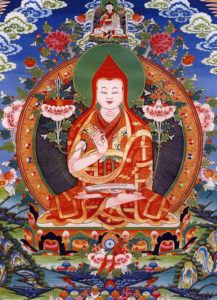 Ven. Sogan Rinpoche will offer these teachings via Zoom on Tuesdays for six (6) consecutive weeks — see the specific dates below. He will be supported with translation by Sean Price.
To learn more about Ven. Sogan Rinpoche, you may like to read his biography, Dreams and Truths from the Ocean of Mind: Memoirs of Pema Lodoe. If purchasing from Amazon, you may consider using Amazon Smile and having your donations go to Tara Mandala.
Teaching Dates & Times
Times below are listed in Mountain Time
December 8 from 10:00am – 12:00pm MT

December 15 from 10:00am – 12:00pm MT

December 22  from 10:00am – 12:00pm MT

December 29 from 10:00am – 12:00pm MT

January 5 from 10:00am – 12:00pm MT

January 12 from 10:00am – 12:00pm MT
If you are attending from another time zone, please know that recordings will be made available by 8pm MT daily so you can review missed sessions. 
Please use this link to see how this daily schedule translates into your timezone.
Who Should Attend? 
This retreat is open to everyone. No prior meditation experience is required.

We offer scholarships and deferred payment plans as resources for anyone with financial limitations. For more information and to apply, visit our

Scholarships and Financial Assistance Page

.
How Do I Prepare?
We recommend reading Dilgo Khyentse's Commentary on The Heart Treasure of the Enlightened Ones, available for purchase here.
What is a Virtual Retreat?
Virtual Retreats are Tara Mandala At-Home intensive retreats, teachings and in-depth workshops during which practitioners receive dharma teachings, engage in guided practice, hands-on learning, and connect with other participants through an easy-to-use online platform (Zoom) during consecutive days (with few exceptions) and daylong offerings. This modality of learning is appropriate for practitioners who are able to create a practice container of their own, setting aside a dedicated retreat space, removing from social media, and taking care of necessities with the mind of compassion in action for the specific dates and times that the teachings occur. 
Virtual Retreats are meant to be attended live given that direct transmission (Tib. lung) may be given. However, access to recordings of the sessions are available for up to 7 days after the end of the last session for additional viewing.
Tiered-Prices
We're asking our community to support Tara Mandala financially by considering our tiered-pricing model for our virtual retreats which we are launching  in 2020 to support those in our community that cannot travel due to the pandemic. These are difficult times for everyone, and Tara Mandala is no exception. We encourage you to pay at the highest level within your capacity to support Tara Mandala, our staff, and our sangha. We thank you in advance for your support and your practice!
$300 – Essential Level
Registration at this level helps Tara Mandala cover basic costs of holding this specific retreat, including compensating our teachers. 
$365 – Luminous Level (includes a 20% discount for self-paced online courses valid for 3 months)
Registration at this level helps support basic costs of this retreat, and additionally supports our onsite staff  at Tara Mandala during this year of uncertainty.
$400 – Mandala Level (includes a 30% discount for self-paced online courses valid for 3 months)
Registration at this level helps Tara Mandala cover basic costs for this retreat, supports staff, facilities maintenance and other critical operational needs onsite this year.
Any additional contribution to our Annual Fund will allow Tara Mandala Retreat Center to continue to be a year-round center, a repository for wisdom literature, a center for translation, a beacon for the feminine in Buddhism, an active dharma center with weekly dharma study and practice that provides refuge for deep practice and transformation. If you are able to provide a generous contribution beyond the prices listed above, you will also have the opportunity to do so in your registration and/or during the retreat.
Similarly, if you would like to offer Dana to the teachers leading this retreat, the information to do so will be provided during the virtual retreat sessions.
Teacher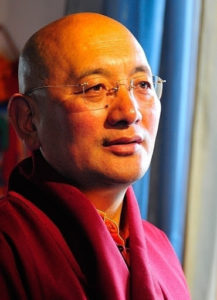 Venerable Sogan Rinpoche
Ven. Sogan Rinpoche (Tulku Pema Lodoe) was born in 1964 in the Golok region of Amdo, in eastern Tibet. At the age of seventeen he went to Bayan Monastery to start his formal spiritual training. Later, he was recognized by H.H. the 14th Dalai Lama as the 6th Sogan Rinpoche…
Learn more about Venerable Sogan Rinpoche