Awake Mind: Writing – Drawing – Contemplating – VIRTUAL RETREAT
With Victress Hitchcock and Barbara Bash
September 4 - 5, 2021
A Tara Mandala Virtual Retreat 
Spend a weekend with artist/calligrapher Barbara Bash and writer/filmmaker Victress Hitchcock exploring the rich world of natural creativity we all share. 
Through awareness practices, free writing, blind contour drawing, and three line expressions we will observe, reflect and convey our moment-by-moment experience in words and images. 
No experience of writing or drawing is needed. The retreat is an opportunity to gather in the space of open awareness and allow our creativity to come out and play. 
What to Expect?
Each day will include guided meditations, contemplations, writing and drawing activities and sharing in breakout groups. 
What to Bring?
An unlined notebook –

Notebook – 8.5 x 11

Your favorite pen for writing. 

A pencil for drawing – 2B or 3B if possible. 

Optional – Colored brush pens –

Set of brush pens

– (or a collection of markers or colored pencils)
Who Should Attend? 
This retreat is open to all.
What is a Virtual Retreat?
Virtual Retreats are Tara Mandala At-Home intensive retreats, teachings and in-depth workshops during which practitioners receive dharma teachings, engage in guided practice, experience hands-on learning, and connect with other participants through an easy-to-use online platform (Zoom) during consecutive days (with few exceptions) and daylong offerings. This modality of learning is appropriate for practitioners who are able to create a practice container of their own, setting aside a dedicated retreat space, removing themselves from social media, and taking care of necessities with the mind of compassion in action for the specific dates and times that the teachings occur. 
Virtual Retreats are meant to be attended live given that direct transmission (Tib. lung) may be given. However, access to recordings of the sessions are available for additional viewing for various timeframes specified by the price level selected.
Tiered-Prices
Tara Mandala offers tiered pricing for all virtual retreats to allow participants the opportunity to consider offering additional financial support for Tara Mandala while gaining greater access to the recordings of the teachings post-retreat. These are difficult times for everyone, and Tara Mandala is no exception. We encourage you to select at the highest level within your capacity to assist Tara Mandala in covering the costs to offer these wonderful teachings. We thank you in advance for your support and your practice!
$189 – Tier 1 (includes access to recordings of all sessions for up to 7 days from the end of the retreat)
Registration at this level covers the basic costs of holding this specific retreat. 
$230 – Tier 2 (includes access to recordings of all sessions for up to 30 days from the end of the retreat)
Registration at this level covers basic costs of this retreat and supports the year round staff at Tara Mandala.
$255 – Tier 3 (includes access to recordings of all sessions for up to 1 year from the end of the retreat)
Registration at this level covers basic costs for this retreat, supports year around staff as well as facilities maintenance and other critical operational needs.
Choosing Tier 2 or Tier 3 levels will allow Tara Mandala Retreat Center to continue to operate, be a repository for wisdom literature, a center for translation, a beacon for the feminine in Buddhism, and an active dharma center that provides refuge for deep practice and transformation.
There are many ways to support and engage with Tara Mandala's activities. Click here to learn more. We appreciate your support and generosity! 
Offering dana to the teacher: The practice of offering dana, which means "generosity," is the traditional offering the student makes to the teacher as a symbol of appreciation, gratitude, and reciprocity for receiving the precious teachings. Information on offering dana to the teacher will be provided during the virtual retreat. To learn more about dana and suggested dana ranges, please click here. 
Payment Plans and Financial Assistance
Tara Mandala has two scholarship funds and offers deferred payment plans as resources for anyone with financial limitations. For more information and to apply, visit our Scholarships and Financial Assistance Page. 
VIRTUAL RETREAT SCHEDULE
Listed times are the online portions of the retreat. All times are Mountain Time. If you are attending from another time zone, please know that recordings will be made available by 8pm MT daily so you can review missed sessions. Recordings will expire seven days after the retreat concludes. Please use this link to see how this daily schedule translates into your timezone.
Saturday, September 4:
8:00am – 8:45am MT: Practice Session
9:30am – 12:30pm MT: First Session (will include periods of contemplation, writing, drawing and short breaks).
2:00pm – 5:00pm MT: Second Session
Sunday, September 5:
8:00am – 8:45am MT: Practice Session
9:30am – 12:30pm MT: First Session
2:00pm – 4:45pm MT: Second Session
5:00pm – 5:30pm MT: Closing Session
Leaders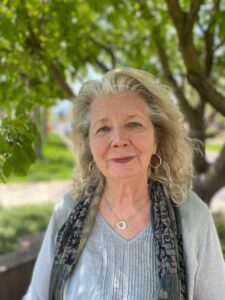 Victress Hitchcock
A long time Buddhist and filmmaker, Victress' works include – Blessings: The Tsoknyi Nangchen Nuns of Tibet and When the Iron Bird Flies: Tibetan Buddhism Arrives in the West. In 2013 she was authorized as a Buddhist teacher by Anam Thubten. Since retiring from production in 2017, she has become…
Learn more about Victress Hitchcock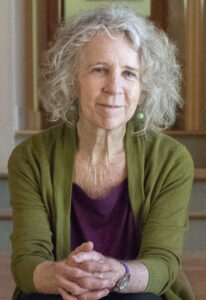 Barbara Bash
Barbara Bash is a lover of the alphabet and practitioner of contemplative art practices. A longtime Buddhist she explores the mixing of Asian sensibility with Western art forms and has collaborated with musicians, storytellers and dancers in fresh forms of visual learning. Barbara has written and illustrated a number of…
Learn more about Barbara Bash