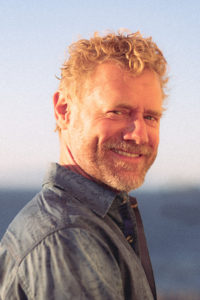 Andrew is a husband, father and mentor committed to the upliftment of humanity and bringing back the wisdom and magnanimous heart of the Divine Masculine.  
Dedicated in his own spiritual practice, working in ceremony and brotherhood, he collaborates with Shamanic Practitioners holding ritual, ceremony and prayer in his community.  Andrew sits in ongoing circle with a devoted men's group committed to embodying an evolved expression of masculinity in all aspects of Life. He is especially in service to initiating young men and women into ceremony and practices that strengthen a sense of purpose, support and community.  His dedication to this is especially pertinent in our times of social media, disillusionment with religion, the environmental crisis and more. Many people are feeling more and more emotionally disconnected and lost. Andrew has a unique gift with joy, humor and relationship to the Earth which invites others into a deep remembrance of living life in a good, kind and sacred way.
Andrew, with his wife of 23 years, facilitates workshops and retreats on the Path of Sacred Relationship.  Additionally they together produced the educational video, "Relationship as Spiritual Practice: Consecrating our Sexuality" with SHE Living Media.
Andrew has worked in technology, media and sustainable energy for over 25 years and is currently a Director in a leading institute of technology and sustainable energy.  
Andrew loves nature and is an adventurous athlete who loves to surf, ski, mountain bike, rock climb and more.  He lives in Half Moon Bay, CA and Lake Tahoe part time in the winter, with his two sons and wife.
To learn more:  www.school-of-love.com