Personal Retreats
Personal solitary retreats at Tara Mandala provide a rare and precious opportunity to be completely secluded and alone in a remote mountain setting.
Online Programs
We offer online programs which move through a course with other students, with teacher facilitated live webcasts.
Tara Mandala is a vibrant international Buddhist community with over 40 groups around the world and is centered at the 700-acre Retreat Center outside of Pagosa Springs, Colorado. Tara Mandala was established in 1993 by Lama Tsultrim Allione and her late husband, David Petit, to foster the development of innate wisdom for the benefit of all beings.
Tara Mandala offers a complete path of meditation practice and study from beginning instructions in meditation, mindfulness, and compassion to deep retreat in the tradition of Vajrayana Buddhism. Tara Mandala is unique in that Lama Tsultrim's teachings weave the ancient wisdom of Buddhism with transformative aspects of Western psychology. Accessible practices such as Feeding Your Demons® and Mandala Training are appropriate for beginners and advanced students alike who are looking to develop their hearts, minds, and emotional awareness to lead more fulfilling lives and be of greater benefit in the world. Tara Mandala offers retreats, online courses, and local events throughout the United States and Europe and is committed to fostering a welcoming atmosphere for all people to explore the teachings of the Buddha and to cultivating a community that values diversity.
In our chaotic and stressful world, Tara Mandala Retreat Center offers refuge, renewal, retreat and training in meditation practice. Teachers host retreats in a variety of areas including meditation, mindfulness, yoga, personal development, women's retreats, and traditional Tibetan Buddhist practices.
Under the spiritual direction of Lama Tsultrim Allione, author of Women of Wisdom, Feeding Your Demons, and Wisdom Rising, Tara Mandala is the home to numerous solo retreat cabins and a three-level Tara Temple dedicated to the sacred feminine, the female Buddha of compassion.
Learn More About Tara Mandala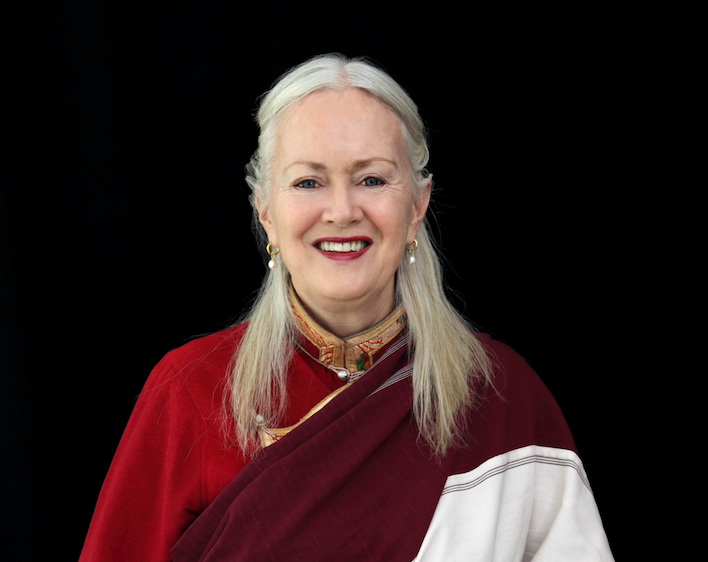 Lama Tsultrim Allione is an author, an internationally known Buddhist teacher, and the founder and resident teacher of Tara Mandala. Lama Tsultrim was the first American woman to be ordained as a Tibetan nun by His Holiness the sixteenth Karmapa before returning her vows to marry and raise three children. Recognized as the reincarnation of renowned eleventh-century Tibetan yogini, Machig Labdrön, she is the author of three books Women of Wisdom, Feeding Your Demons, and Wisdom Rising that celebrate women in Buddhism, connect the wisdom of Tibetan Buddhism with modern life, and explore Buddhist teachings on the empowered feminine.
Lama Tsultrim focuses on the teachings of Dzog Chen and the lineage of Machig Labdrön, the founder of the Chöd lineage. Her teachings arise from the blessings of her many wonderful Tibetan teachers, her experience as a Western woman and mother, and over forty years of practice and dedication to the Buddhist teachings.
Learn More About Lama Tsultrim
Chöd: From Chögyal Namkhai Norbu
Karla Jackson-Brewer, M.S.
Green Tara Daylong Practice Intensive
Lopön Charlotte Rotterdam
Feeding Your Demons® Online Program
Lama Tsultrim Allione, Magyu Lopön Charlotte Rotterdam and Pieter Oosthuizen
Returning to Our Roots – Voices of the Sacred Feminine in Early Buddhism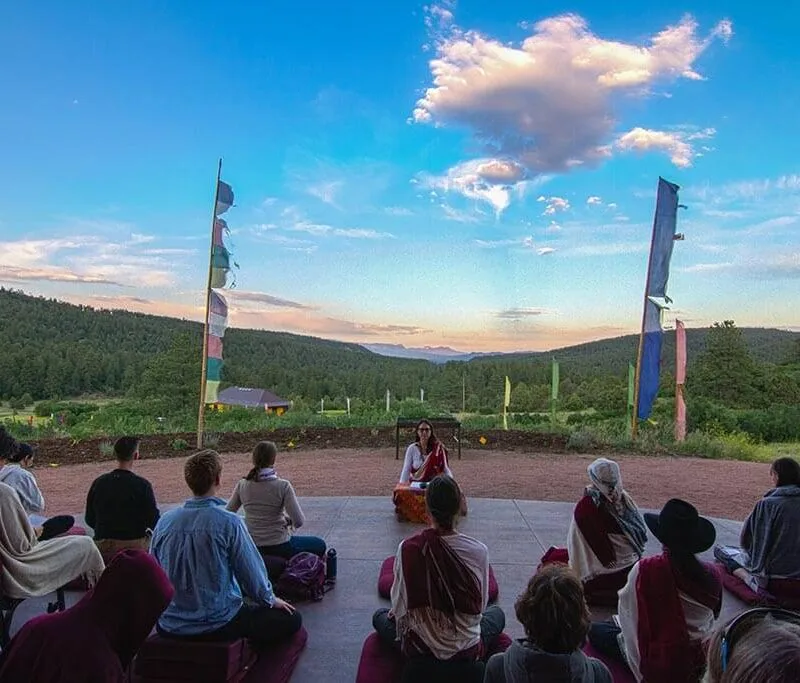 How to get started? Intro to Meditation
Meditation has been scientifically proven to boost the immune system, lower blood pressure, relieve depression, increase productivity, and promote creative thinking. Mindfulness, which has its roots in the teachings of the Buddha, can be a transformative practice for Buddhist and secular practitioners alike. The practice of compassion or Bodhicitta which is central to the Buddhist path, has also been proven to improve health, emotional well being, increase happiness, improve personal relationships, and benefit families and communities at large.
Meditation is not about trying to turn off your thoughts and emotions. It is about training in awareness and to observe your thoughts and feelings without judgment.
Tara Mandala offers a variety of retreats, online programs, and practice resources for beginners and advanced practitioners alike who are looking to develop their hearts, minds, and emotional awareness to lead more fulfilling lives and be of greater benefit in the world.
Learn More
Wisdom Rising: Journey into the Mandala of the Empowered Feminine
A method of inner transformation and empowerment into wisdom and fierce compassion. Be a part of the rising and return of the sacred feminine.