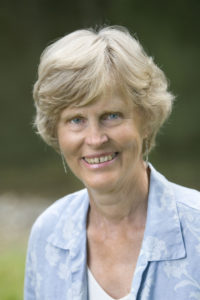 Olivia's love for the dharma began in the early '70s primarily with Vipassana followed by many years in a devotional tradition from India.  In the mid '90s, she met her root teacher in Tibetan Buddhism and has since practiced primarily in the Dzogchen tradition.
She is a dharma teacher and author of two books, Aging with Wisdom: Reflections, Stories, and Teachings, the topic for many talks, workshops, and conferences. Her best-selling book Ten Thousand Joys & Ten Thousand Sorrows: A Couple's Journey Through Alzheimer's won many awards.
A pioneer in Behavioral Medicine, Olivia taught clinical programs at the Mind/Body Medical Institute where she integrated meditation, yoga, and
cognitive therapy with western medicine, and trained health professionals through Harvard Medical School.