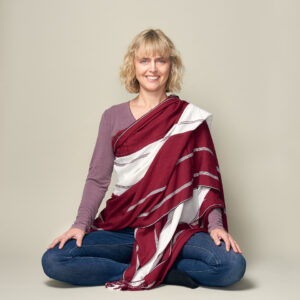 Lisa Svensson, Sangye Chödrön, is a student of Lama Tsultrim Allione since 2012. Swedish by nationality she lives with her husband and three children in Munich, Germany. She is a gestalt
therapist and works in her own practice in Munich with single clients and with couples. She leads meditation groups as well as the Munich Tara Mandala Sangha and helps out in the Swedish Tara
Mandala Sangha. With a passionate urge to support people in finding, touching and enfolding their own true potential she offers week-end courses in the FYD method, leads group practices and
assists in different Tara Mandala Retreats in the Magyu as well as the Ösel Nyinthik programs.
Authorized to teach:
FYD® weekend retreats in groups
Five Dakini Mandala Practice
Contact: svensson@coaching-therapie-muenchen.de
Website: www.coaching-therapie-muenchen.de
Location: Munich, Germany
Events with Lisa Svensson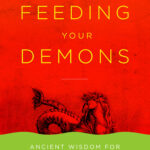 Kapala Training Level 1 & Feeding Your Demons® 1 (Buddhist & Secular tracks) (Retreat in Sweden)
June 30 - July 5, 2023
Feeding Your Demons®: Kapala Training 1 (Buddhist track) Feeding Your Demons® 1 (Secular track)  Both retreats in one place at the same time: Stockholm, Ytterjärna In this retreat we will work with Lama Tsültrim Allione's practice Feeding Your Demons® (FYD). FYD is an accessible and effective approach for dealing with negative emotions,…