Feeding Your Demons Workshop
With Paula van Lammeren
March 2 - 3, 2019
The workshop provides a thorough grounding in this remarkable method for transforming and befriending negative emotions, fears, illness and self defeating patterns; and introduces the radical notion that to heal and transform ourselves we must 'feed' not fight our demons.
The process has been developed and carefully designed by Lama Tsultrim Allione, author of 'Women of Wisdom' and 'Feeding Your Demons'. The five steps of the practice take one through the entire process of transforming 'demons' into allies, whereby the energy that is caught up in inner conflict becomes liberated and available to us as a resource.
This workshop will be taught in English.
Teacher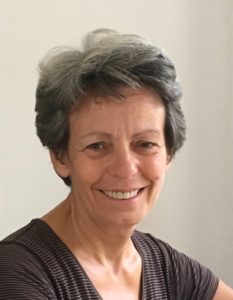 Paula van Lammeren
Paula is a psychologist (MSc), living in the Netherlands (1961). She worked as a scientific researcher at the Netherlands Institute of Mental Health and Addiction and taught at the Utrecht University on preventive mental health care. She is trained in Transpersonal Psychology, psychoanalytic psychotherapy, psychosynthesis and yoga. For ten years…
Learn more about Paula van Lammeren