Kapala 1 Training
With Barbara Staemmler
May 13 - 18, 2019
The Kapala training opens the path to manifold insights and deep experiences in the practices of the lineage of Machig Labdrön, an 11th century yogini in Tibet, as well as the related Prajna Paramita teachings, the teachings of the nature of mind.
Kapala 1 training is the first stage of this training.
In this training I will teach the "five steps" to nurture and transform the "demons" in the way Lama Tsültrim Allione developed it. This method is a modern version of the ancient Tibetan Buddhist practice "Chöd", based on the Prajna Paramita teachings and taught by Machig Labdrön. The principles of this practice are used in "feeding one's own demons" in a way that is often more accessible to Western people than the sometimes very complex exercises of traditional Tibetan Buddhism.
Our own "shadows" or "demons" are no longer regarded as something to be destroyed or fought against, but are compassionately accepted and nourished by us. This is how we develop our potential to integrate our "shadows" instead of suppressing and splitting them.
Besides working with our own "demons", for which we will also use colors and clay, Prajna Paramita Meditation will be the main practice in the Kapala 1 Training. The Prajna Paramita teachings are considered to be one of the most profound and essential teachings of Buddhism. They provide access to the infinite source of our being from which everything arises. It is like the space that permeates everything and has no boundaries, and it is the natural clarity of our mind (prajna), also known as the "womb of all Buddhas".
This training offers participants the opportunity to work intensively with their own inner demons. It is also the first step for those seeking certification to use this method with their clients in healing professions.
This Kapala 1 Training will be in German language!
Teacher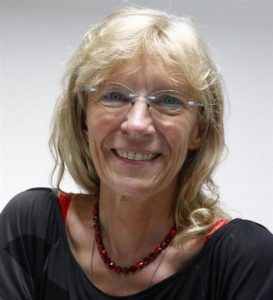 Barbara Staemmler
Barbara Staemmler has studied medicine and specialized in psychotherapy. For more than thirty years she has been working as gestalt therapist and supervisor in private practice; she is also conducting gestalt therapy training programs. She has had additional trainings in psychoanalytic therapy, in musical therapy, and in body work. She…
Learn more about Barbara Staemmler