Introductory Feeding Your Demons workshop
With Vajralila and Sudakini Davies
October 17, 2020
Introductory Daylong Workshop:
•The context of the practice.
•A full introduction to the 5 step method of 'Feeding Your Demons.'
•A guided practice.
•Demonstration of the partner work.
•Opportunity to practice partner work.
•Handouts of 5 step process for individual and partner work; also 'tracking forms'.
•Participants who have completed a level 1 workshop can buy a FYD CD which gives a guided practice for you to do at home.
•Opportunities for questions and clarification throughout the day.
Teachers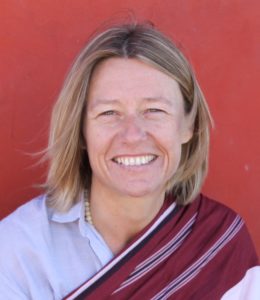 Vajralila
Vajralila has been a practicing Buddhist for over 25 years and a student of Lama Tsultrim in 2008. She subsequently went on to train in teaching the Feeding Your Demons practice and she and Sudakini have been teaching group workshops in the UK each year for both private groups and…
Learn more about Vajralila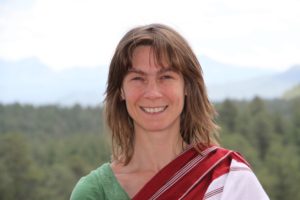 Sudakini Davies
Sudakini Davies has been a practicing buddhist for more that 20 years and a student of Lama Tsultrim since 2008. She is an experienced Movement Psychotherapist and Couples Counsellor with a background in professional dance performance and teaching. Her work as a dancer and therapist has been deeply informed by…
Learn more about Sudakini Davies