Dentog Chigma Chöd: The Method for Accomplishment on One Seat – VIRTUAL RETREAT
With Magyu Lopön Charlotte Rotterdam and Pieter Oosthuizen
August 20 - 24, 2020
A Tara Mandala Virtual Retreat
The profound practice of Dentog Chigma, "liberation on one seat," combines the melodic and rhythmic aspects of traditional Chöd with the visualization and mantra recitation of Tibetan Buddhist deity practice. The practitioner engages with various forms of Machig Labdrön – including a wrathful emanation – through purification, receiving blessings, radiant compassion, and ultimately the awareness of our inseparability from the ground of being. As such, it is an incredibly dynamic and transformative practice. It is the main sadhana practice within the Rinchen Trengwa, "Precious Garland," the collection of practices in Machig's kama (oral) lineage compiled in the 14th century by Karmapa Rangjung Dorje and Karma Chakme. This specific practice was transmitted by Lama Tsering Wangdu; it is "at the absolute core of Machig's lineage" according to Lama Tsultrim Allione.
In this retreat you will have the opportunity to:
Receive the transmission required to do the Dentog Chigma Chöd practice.

Learn how to do this sadhana practice.
Who should attend? 
This retreat is open to all. However, we highly recommend to have previous experience with any Chöd practice (ideally with Chogyal Namkhai Norbu Rinpoche Chöd). We particularly encourage having prior experience with knowing how to play a Chöd drum.
This is a required retreat for the Magyu Mother Lineage Program.
What to Bring?
Participants will need to have a Chöd drum and bell, which can be purchased through the Tara Mandala online store.
It is highly encouraged to have a Kangling as well.
What is a Virtual Retreat?
Our Virtual Retreat is a Tara Mandala At-Home intensive retreat during which you will receive teachings, engage in guided practice, and connect with other participants through an easy-to-use online platform (Zoom). We encourage you to create a retreat environment during our days together, by setting aside a dedicated retreat space, removing yourself as much as possible from social media, and taking care of necessities with the mind of compassion in action.
This retreat is meant to be attended live, however recordings of the entire retreat will be available for 7 days after the end of the retreat for additional viewing.
Tiered-Prices
We're asking our community to support Tara Mandala financially by considering our tiered-pricing model for our virtual retreats which we are launching  in 2020 to support those in our community that cannot travel due to the pandemic. These are difficult times for everyone, and Tara Mandala is no exception. We encourage you to pay at the highest level within your capacity to support Tara Mandala, our staff, and our sangha. We thank you in advance for your support and your practice!
$400 – Essential Level
Registration at this level helps Tara Mandala cover basic costs of holding this specific retreat, including compensating our teachers.
$490 – Luminous Level (includes a 20% discount for self-paced online courses valid for 3 months)
Registration at this level helps support basic costs of this retreat, and additionally supports our onsite staff  at Tara Mandala during this year of uncertainty.
$540 – Mandala Level (includes a 30% discount for self-paced online courses valid for 3 months)
Registration at this level helps Tara Mandala cover basic costs for this retreat, supports staff, facilities maintenance and other critical operational needs onsite this year.
Any additional contribution to our Annual Fund will allow Tara Mandala Retreat Center to continue to be a year-round center, a repository for wisdom literature, a center for translation, a beacon for the feminine in Buddhism, an active dharma center with weekly dharma study and practice that provides refuge for deep practice and transformation. If you are able to provide a generous contribution beyond the prices listed above, you will also have the opportunity to do so in your registration and/or during the retreat.
Similarly, if you would like to offer Dana to the teachers leading this retreat, the information to do so will be provided during the virtual retreat sessions.
VIRTUAL RETREAT SCHEDULE
Listed times are the online portions of the retreat. All times are Mountain Time. If you are attending from another time zone, please know that recordings will be made available by 8pm MT daily so you can review missed sessions. Recordings will be available for seven (7) days following the retreat.
Please use this link to see how this daily schedule translates into your timezone.
Thursday, August 20:
6:00-7:00pm: Opening Gathering
Friday – Sunday, August 21 – 23:
8:00am – 8:45am: Practice
10:00am – 12:00pm: Teachings
2:00pm – 4:00pm: Teachings
6:00pm – 6:45pm: Practice
Monday, August 24:
10:00am – 12:00pm: Closing Session and Tsog (Ritual Feast)
Teachers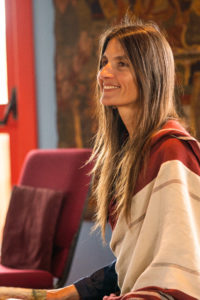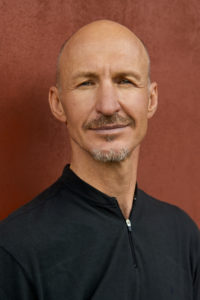 Pieter Oosthuizen
Pieter Oosthuizen is a teacher and a long-time student of Tibetan Buddhism. He has been teaching various practices and retreats in Lama Tsultrim's lineage in the US and abroad since 2006, offering a blend of incisive insight and genuine compassion. He co-leads the Boulder Tara Mandala Sangha with Lopön Charlotte…
Learn more about Pieter Oosthuizen