Book Study – The Woman Who Raised the Buddha: the Extraordinary Life of Mahaprajapati
With Polly Ryan, MA, MFT and Wendy Garling
June 23 - July 28, 2021
Join Senior Teacher Polly Ryan and author Wendy Garling for an in-depth study of Ms. Garling's latest book, The Woman Who Raised the Buddha: The Extraordinary Life of Mahaprajapati.
Meticulously researched and beautifully written, Garling illuminates the life of Mahaprajapati, the aunt and only mother the Buddha knew, deepening our understanding of the first generation of women Buddhists. In doing so, she helps practitioners everywhere restore their tendrel to this mother lineage holder in Buddhism.
"The Woman Who Raised the Buddha tells the story of Mahaprajapati, who enjoyed not only a familial relationship with the Buddha as his stepmother and aunt, but also shared a treasured Dharma connection as his closest female disciple who helped him to establish and educate the Order of Bhikkhunis (fully ordained women). As both a scholar and Buddhist practitioner, Wendy Garling skillfully weaves the story of Mahaprajapati's life, sometimes through the eyes of a historian, other times inviting us to imagine being in the presence of these holy beings, hearing their conversations and witnessing their personal exchanges. A delightful book, like no other." —Ven. Thubten Chodron, founder and abbess of Sravasti Abbey, Dharma teacher, and author of Buddhism for Beginners and Working with Anger
For six consecutive Wednesdays, starting June 23, 2021, we will meet on Zoom from 9am – 10:30am Pacific Time to explore the book. If you attended our last book study with the author, you've experienced the power and insight of her research and the depth of the conversation it generates.
Week #1: June 23rd  (pp. ix – 38) Foreword, Introduction, Prologue, Chapter 1 Growing Up in Devadaha
Week #2: June 30th  (pp. 39 – 84) Chapter 2  Birth of the Buddha, Chapter 3 Mother and Queen
Week #3: July 7th  (pp. 85 – 98) Chapter 4  Reunion of Mother and Her Son, Chapter 5 The Empowerment of the Sakya Women
Week #4: July 14th  (pp. 99 – 130) Chapter 6 Mahaprajapati Makes a Robe for Her Son, Chapter 7  The Fall of Kapilavatsu and the Rise of the Sakya Women
Week #5: July 21st (pp. 131 – 173) Chapter 8  The Ordination of Mahaprajapati and the Five Hundred Women, Chapter 9 Mahaprajapati: Foremost in Seniority
Week #6: July 28th (pp. 174 – 213) Chapter 10  A Patchwork of Stories, Chapter 11 The Parinirvana of Mahaprajapati, Epilogue
Format: Polly will lead Namkai Norbu Chöd for the first half hour of each session starting at 9am. You may practice (if you have transmission and wish to practice) or receive the blessings. The book study follows at 9:30am. To ensure rich discussion and participation, we ask that you commit to attending the live sessions of the book study and completing the reading. That said, we know life happens, so session recordings will be available for those occasions when unavoidable obstacles arise.
Suggested Program Support : $120 – $175 for the series. Drop-ins are welcome for $20 per class. We ask only that you do the assigned reading for that week. As always, no one will be turned away due to lack of funds. If the suggested range is beyond your reach, please contact us to let us know what you can genuinely afford.
Payment can be made by:
Check made out to Tara Mandala, PO Box 141, Truckee, CA 96160 with a note in the memo "Northern Sierra Sangha: Mahaprajapati"
Paypal: paypal.me/northernsierrasangha. Please use the note feature to earmark your money for Mahaprajapati
To Register:
Please email ratnatruckee@taramandala.org to register and provide
your name,
a good daytime phone number,
your city, state/province, country,
method and amount of payment,
whether you are attending the series or as a drop-in, and
how you learned about this book study.
Leaders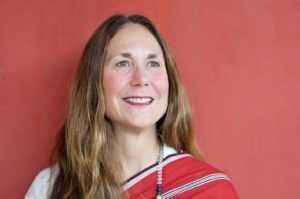 Polly Ryan, MA, MFT
Polly Ryan, MA, MFT has been a devoted student of Lama Tsultrim Allione since 1992. She has also studied with B. Alan Wallace for over three decades. Under the tutelage of B. Alan Wallace, she has studied Shamatha, The Four Applications of Mindfulness, Seven Point Mind Training, The Four Immeasurables,…
Learn more about Polly Ryan, MA, MFT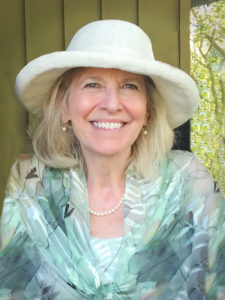 Wendy Garling
Wendy Garling is author of Stars at Dawn: Forgotten Stories of Women in the Buddha's Life (Shambhala Publications, 2016), a groundbreaking new biography of the Buddha that weaves together women's stories from the earliest Mahayana and Pali literature that were originally part of the Buddha's life story and have since…
Learn more about Wendy Garling