Women in Buddhist Tantra: A Meditation, mantra, and gentle yoga weekend immersion – Retreat in Germany
With Dorje Lopön Chandra Easton
July 8 - 10, 2022
Open to All
In this workshop, Buddhist teacher and scholar Lopön Chandra will share teachings on the feminine principle in Buddhist tantra through teachings on the Twenty-one Taras, the topic of her forthcoming book. She will offer expert guidance on meditation, chanting mantras, and gentle yoga to help you release into presence with ease and comfort.
· Mantra: Learn mantras and melodies for some of the Twenty-one Taras, female Buddhas
· Yoga: Learn gentle and accessible therapeutic exercises and movements to bring more comfort and ease to your meditation and your life
· Meditation: You will learn the Dzogchen techniques of shamatha meditation called  "settling the body, speech, and mind in their natural state."
This will be a weekend of relaxation, rejuvenation, and insight that will inspire you to begin or refresh your own personal practice. We'll slow down and experience the benefits that meditation, mantra, and yoga have to offer our body, mind, and soul.  Whatever your spiritual path or experience, you will benefit from this weekend immersion into the Dharma through the lens of the tantric approach to mindful and juicy embodiment.
The retreat language is English with German translation.
English language application form to reserve your place in this retreat is here.
Costs: Payment of your share of the event cost (room rent and travel costs) is €60 and  will be due in May. You will receive an email in May with payment instructions. Reductions possible by request. Suggested Dana for the teacher at the event is €50 – €150. 
Leader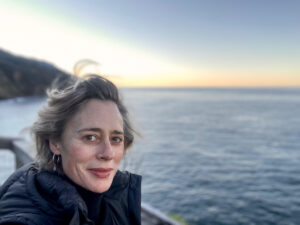 Dorje Lopön Chandra Easton
Dorje Lopön Chandra is a teacher, author, and translator of Tibetan Buddhism. She is the lead senior teacher at Tara Mandala Retreat Center, founded by Lama Tsultrim Allione. She serves on the Tara Mandala Board of Trustees, the Equity, Diversity & Inclusion Council, develops programs and curricula for Tara Mandala,…
Learn more about Dorje Lopön Chandra Easton