Feeding Your Demons® Full Certification Program
With Lama Tsultrim Allione, Magyu Lopön Charlotte Rotterdam and Pieter Oosthuizen
September 17, 2022
Ideal for therapists, coaches, and facilitators who desire to add a powerful technique to their professional toolbelt, and for individuals who wish to work with their own 'demons' through contemplative practice, the year-long Feeding Your Demons® Full Certification program offers a profoundly effective method for recognizing and transforming the deep-seated patterns, triggers, and neuroses that so often undermine the quality and enjoyment of our lives.
The Feeding Your Demons® Full Certification Program is a three-level training program, culminating in an onsite Capstone Retreat. Through compelling content and practice assignments, participants engage in a journey of increasing levels of personal transformation and an ever-deepening understanding of the power of the FYD process. For successful certification candidates, the training results in becoming authorized to use the method to help others on their path. For individuals who wish to utilize the FYD process with themselves and their friends, a non-certification (or 'à la carte') option is also available (see here).
Who is it for?
Mental health professionals, life coaches, substance abuse- or guidance counselors, spiritual mentors, social workers, or anyone whose work is dedicated to helping, healing, or empowering others.

Individuals who wish to acquire an effective methodology to directly engage with their own habitual patterns, challenges, and obstacles for sustained transformation.
Program Details
The Full Certification program consists of FYD Level I, FYD Level II, and the FYD Certification Level (A $250 discount applies when signing up for the Full Certification).

À la carte option: Levels I, II, and the Certification Level can also be taken on an individual basis (Some prerequisites apply for the upper levels).

All participants also have a choice between the Buddhist Track or the Secular Track.

The Secular Track is intended for participants who want to dive deeply into the FYD method without engaging in overtly Buddhist spiritual practices. 

The Buddhist Track may appeal to individuals who wish to delve both into the FYD method while also supporting and deepening their understanding and practice within the Buddhist tradition. 

Please note that the Buddhist Track of FYD Online Level I & II corresponds closely with Kapala Training Levels I & II Onsite and therefore qualifies as Magyu Path requirements.
For more detailed information click here.
Click here to apply for the Full Certification Program.
Leaders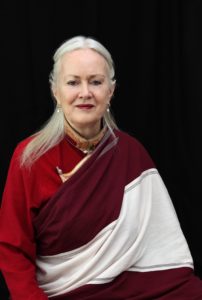 Lama Tsultrim Allione
Lama Tsultrim Allione is the bestselling author of Women of Wisdom (1984), Feeding Your Demons (2008), and Wisdom Rising Journey into the Mandala of the Empowered Feminine (2018). Lama Tsultrim is the founder of Tara Mandala, a 700-acre retreat center with the three-story temple and library  dedicated to the divine…
Learn more about Lama Tsultrim Allione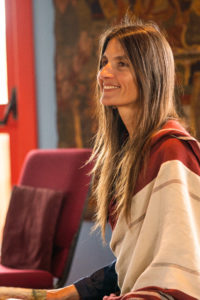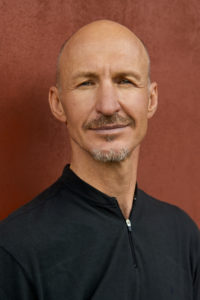 Pieter Oosthuizen
Pieter Oosthuizen is a teacher and a long-time student of Tibetan Buddhism. He has been teaching various practices and retreats in Lama Tsultrim's lineage in the US and abroad since 2006, offering a blend of incisive insight and genuine compassion. He co-leads the Boulder Tara Mandala Sangha with Lopön Charlotte…
Learn more about Pieter Oosthuizen