Feeding Your Demons® Level II – Secular Track (Online Course)
With Lama Tsultrim Allione, Magyu Lopön Charlotte Rotterdam and Pieter Oosthuizen
March 10 - May 4, 2023
Deepen your training and knowledge of Feeding Your Demons® in Online Level II. Learn how to work more extensively with your allies, trace your demons in your body, and map family demons and allies.
Who can attend?
Individuals who have completed FYD Online Level I or Kapala Training Level I and want to deepen their personal understanding of the work, or those who are on a path to become a Certified FYD Facilitator.

The Buddhist Track corresponds to Kapala Training Level II and is a required retreat for the

Magyu Mother Lineage Program

.

All participants have to fulfill these prerequisites:

Completion of Feeding Your Demons® Level I (Buddhist or Secular Track) or Kapala Training Level I

50 Solo Demon Feedings

15 Partner Demon Feedings

Plant a Tree

15-60 min 5 days per week of mindfulness meditation recommended

Prerequisites have to be fulfilled at the start date of the retreat. You will receive information on how to submit them upon registration.
Program Details
On-demand access to all course materials (12 hours of teachings, primarily by Lama Tsultrim Allione)

4

live webcasts

(and subsequent recordings) with Senior FYD Teachers Lopön Charlotte Rotterdam & Pieter Oosthuizen

Discussion forum with teacher participation

You will receive additional FYD forms, including the Extended Ally and Extended Ally with a Journey forms (pdf downloads).
For more detailed information click here.
Teachers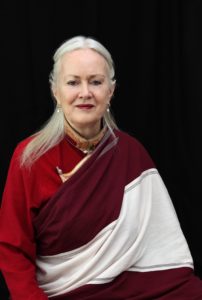 Lama Tsultrim Allione
Lama Tsultrim Allione is the bestselling author of Women of Wisdom (1984), Feeding Your Demons (2008), and Wisdom Rising Journey into the Mandala of the Empowered Feminine (2018). Lama Tsultrim is the founder of Tara Mandala, a 700-acre retreat center with the three-story temple and library  dedicated to the divine…
Learn more about Lama Tsultrim Allione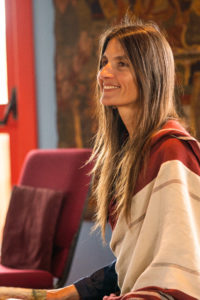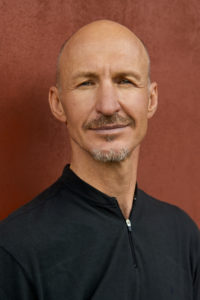 Pieter Oosthuizen
Pieter Oosthuizen is a teacher and a long-time student of Tibetan Buddhism. He has been teaching various practices and retreats in Lama Tsultrim's lineage in the US and abroad since 2006, offering a blend of incisive insight and genuine compassion. He co-leads the Boulder Tara Mandala Sangha with Lopön Charlotte…
Learn more about Pieter Oosthuizen