Kapala Training Level 1 & Feeding Your Demons® 1 (Buddhist & Secular tracks) (Retreat in Sweden)
With Dorje Lopön Chandra Easton and Lisa Svensson
June 30 - July 5, 2023
Feeding Your Demons®: Kapala Training 1 (Buddhist track)
Feeding Your Demons® 1 (Secular track) 
Both retreats in one place at the same time: Stockholm, Ytterjärna
In this retreat we will work with Lama Tsültrim Allione's practice Feeding Your Demons® (FYD). FYD is an accessible and effective approach for dealing with negative emotions, fears, illnesses, and self-defeating patterns. It was distilled by Lama Tsultrim Allione from the teachings and practice of the 11th-century Tibetan yogini Machig Labdrön. FYD has benefited thousands worldwide, with practitioners from every walk of life on five continents. The work transcends spiritual constructs, serving as a meaningful tool for anybody, regardless of religious affiliation or personal philosophy.
Lama Tsültrim Allione writes about the method: "Paradoxically, feeding demons to complete satisfaction does not strengthen them; rather it allows the energy that has been locked up in them to become accessible. In this way highly charged emotions that have been bottled up by inner conflict are released and become something beneficial."
Lopon Chandra Easton will teach and lead the practice of FYD with both retreats together. Furthermore, a meditation practice and its Buddhist-philosophical background will be taught. This will be done in two groups depending on your own choice:
If you want to learn about Buddhism and a Buddhist meditation you will be aligned to the Buddhist track (the so called Kapala Training 1), where Lopon Chandra Easton will teach the Prajna Paramita meditation, a nature of mind practice.
If you want to learn and practice a mindfulness-based meditation you will be aligned to the Secular track (Feeding Your Demons® 1), where Lisa Svensson will teach Shamatha, Calm Abiding meditation. Shamatha uses the breath as support to cultivate relaxation and concentration.
Come join us on this wonderful inner journey midst the beautiful nature of the Stockholm archipelago!
Date: 30 June (18.00 o'clock) – 5 July (13.00 o'clock) 2023
Place: Ytterjärna, Stockholm, Sweden.
Teachers: Lopön Chandra Easton (Feeding Your Demons® and Buddhist track), Lisa Svensson (Secular track)
Retreat price (without accomodation and meals): 4825 SEK. Please also bring a voluntary extra contribution (the traditional Dana) for the teacher. 
Accommodation: 540 SEK per night in single room with shared bathroom. We arrange the booking if you register before 30 May.
Meals: Breakfast, lunch and dinner: 1275 SEK
Teachers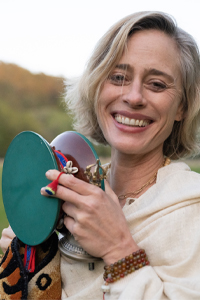 Dorje Lopön Chandra Easton
Dorje Lopön Chandra is a teacher, author, and translator of Tibetan Buddhism. She is the lead senior teacher at Tara Mandala Retreat Center, founded by Lama Tsultrim Allione. She serves on the Tara Mandala Board of Trustees, the Equity, Diversity & Inclusion Council, develops programs and curricula for Tara Mandala,…
Learn more about Dorje Lopön Chandra Easton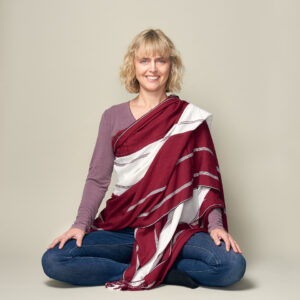 Lisa Svensson
Lisa Svensson, Sangye Chödrön, is a student of Lama Tsultrim Allione since 2012. Swedish by nationality she lives with her husband and three children in Munich, Germany. She is a gestalt therapist and works in her own practice in Munich with single clients and with couples. She leads meditation groups…
Learn more about Lisa Svensson