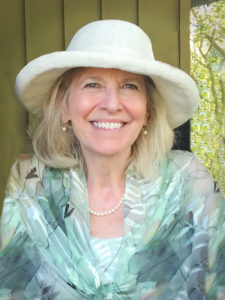 Wendy Garling is author of Stars at Dawn: Forgotten Stories of Women in the Buddha's Life (Shambhala Publications, 2016), a groundbreaking new biography of the Buddha that weaves together women's stories from the earliest Mahayana and Pali literature that were originally part of the Buddha's life story and have since been lost or forgotten.
Wendy has a BA from Wellesley College and MA in Sanskrit language and literature from the University of California, Berkeley. She is a vajrayana practitioner and dharma teacher in the Lam Rim tradition; her root teacher was Venerable Geshe Acharya Thubten Loden. In 1976, she took refuge with His Holiness the 16th Karmapa and in 1979 after a first meeting in Dharamsala began lifelong teachings with His Holiness the Dalai Lama. For twenty years Wendy has taught women's spirituality in women's circles, focusing on Buddhist traditions.
Pilgrimage has played an important role in Wendy's life. In 2007 she journeyed with Lama Tsultrim Allione "In the Footsteps of Machig Labdron," to sites of the sacred feminine in Tibet. In 2012 and again in 2018 she traveled on pilgrimage to the sacred sites of the Buddha in India where stories of Buddhism's first women arose. Her dream is to reawaken the first women's voices and ensure that their stories are not just told, but this time remembered and valorized as integral to the roots of Buddhism. She is currently writing her second book, a hagio/biography of Mahaprajapati Gautami. Wendy lives in Concord, MA and can be contacted at wendy.garling@yahoo.com.
Events with Wendy Garling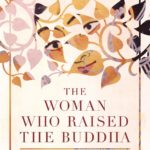 Book Study - The Woman Who Raised the Buddha: the Extraordinary Life of Mahaprajapati
June 23, 2021
Join Senior Teacher Polly Ryan and author Wendy Garling for an in-depth study of Ms. Garling's latest book, The Woman Who Raised the Buddha: The Extraordinary Life of Mahaprajapati. Meticulously researched and beautifully written, Garling illuminates the life of Mahaprajapati, the aunt and only mother the Buddha knew, deepening our…