P'howa: Transference of Consciousness Retreat
With Drubpön Lama Karma and Rhonda LoPresti
September 19 - 23, 2019
In this retreat, Drubpön Lama Karma will offer teachings and instructions on the extraordinary Vajrayana method of transference of consciousness at the moment of death. The skillful means of the P'howa practice allows us to direct our consciousness out of our body and into the exalted state of the enlightened mind.
In Tibetan Buddhism, a Lama would perform P'howa for someone dying, at the request of the family and friends. Drubpön Lama Karma will provide instrumental commentary on the four types of P'howa:
Superior transference to the Dharmakaya

Middling transference to the Sambhogakaya

Lesser transference to the Nirmanakaya

Transference through substances
P'howa ensures that we will not die in a state of spiritual uncertainty, drifting helplessly in the bardo after death. This practice provides a consummate method to help others when they die.
Special Announcement: During the evening sessions, participants will explore and learn how to prepare a Spiritual Care Directive. As practitioners, our path in preparing for dying and death is unique and deliberate. Preparing this document allows us to share our personal dharma wishes and instructions for the time of our death. The evening discussions will explore the following topics:
Dharma Dying Vision: Clarifying what we believe, our values and expectations, about the process of dying and transition through death.

Dharma Friends: those who will support our vision when we are at our most vulnerable.

Dharma Box: items easily available that support our process, rituals and aspirations.

Dharma 3 Day Vigil: instructions for the in-home funeral and lineage practices.

Dharma Will – instructions on what to do with our dharma possessions, donations and sponsorship of prayers, etc.
Completing a Spiritual Care Directive is essential to ourselves when we may not be able to advocate or speak for ourselves and serves as a compassionate act of kindness to our loved ones. The evening sessions will be led by Rhonda LoPresti and are complimentary to this special retreat with Lama Karma.
This retreat is open to everyone.
Suggested Dana: $200 – $250
Teachers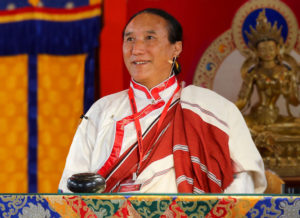 Drubpön Lama Karma
Venerable retreat master (Drubpön) Lama Karma was born in eastern Bhutan and joined the Long-Nying Chöling Monastery at a young age. His root teacher was Lama Naljorpa, the great yogi of Mahamudra and Dzogchen, from whom he received numerous vows, empowerments, instructions and oral transmissions, including the Chöd Rinchen Trengwa…
Learn more about Drubpön Lama Karma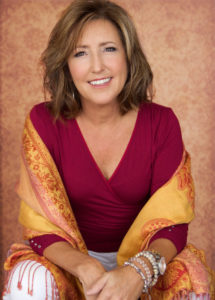 Rhonda LoPresti
"My sincerest wish in our time together is that we quiet our worldly distractions and feel safely connected and encouraged to welcome all thoughts and feelings so that our loving awareness naturally recognizes and rests in its own wholeness, peace and purpose." – Rhonda LoPresti Rhonda believes that when we…
Learn more about Rhonda LoPresti