Journey into the Dakini Mandala: A Meditation and Writing Retreat
With Karla Jackson-Brewer and Ranjini George
May 20 - 24, 2020
In the introduction of Wisdom Rising: Journey into the Mandala of the Empowered Feminine (Simon & Schuster, May 2018), Lama Tsultrim Allione narrates the beginnings of Tara Mandala, a 700-acre Buddhist retreat center in Southwest Colorado. She recounts a conversation with Grandmother Bertha Grove, a respected elder of the Ute tribe. In the spring of 1994, after a sweat lodge ceremony, Grandmother Bertha said: "What you want to do is already here…I can see the temples and all the other buildings, they are hovering over the land. You just have to bring it out of the ether onto the earth." 
We, too, dream of the lives that we want to live, the book or poem or story that we hunger to write. But we feel stuck, lose focus, and can't "bring it out of the ether onto the earth." 
In this retreat we will have the opportunity to:
Journey into the heart of the Five Wisdom Dakini Mandala. The Mandala is a tool for wholeness and connection to the universe. The Dakinis are the feminine expression of transformation—midwives of our emotional growth. The five families—Buddha, Vajra, Ratna, Padma, and Karma—provide the wisdom to help us achieve a more evolved and empowered self. 

Through generative writing practices and Dakini Mandala meditation, we will journey into our innermost being, explore the five families, and transform our encumbered emotions. As we discuss Lama Tsultrim's book, we will touch on some of the elements of the writer's craft: setting, scene, language, character, and story. As writers, how do we create a spine, a necklace, to hold our story together? How do we create a compelling narrative to tell the story that we long to tell?

Drawing on the magic of this land and the potency of a 1,000-year-old Tibetan tradition, we will work at healing and transforming our lives through the Dakini Mandala practice. As we heal ourselves, we will connect to the spirits of this land and our authentic voice. 

Discover ways to stay inspired and cultivate the discipline, energy, and one-pointed attention that is necessary to bring anything to accomplishment: a novel, a memoir, a poem, a story—and an awakened and compassionate life. 
Who Should Attend? 
This retreat is open to all.
What Do I Need?
A pen, a notebook and a copy of

Wisdom Rising: Journey into the Mandala of the Empowered Feminine

 by Lama Tsultrim Allione available through our Dakini store.
To prepare for this retreat, we encourage you to:
Suggested Dana Range: $150 – $250
What is Dana?
Dana is a Pali word meaning "generosity." As one of the six paramitas or "perfections," the practice of generosity is an integral part of the Buddhist path. Dharma teachings are traditionally offered on the basis of dana which is offered to a teacher in recognition of the precious gift that has been given. Tara Mandala compensates teachers by only covering their travel and room and board while teaching. Tara Mandala suggests a range of dana for each retreat, based on the number of days in which the retreat will take place. There is an opportunity to give dana upon registration directly to the teacher(s) or at the end of each retreat, which is a special time of honoring what has been given and what has been received. For more information about Dana,

click here

.
Teachers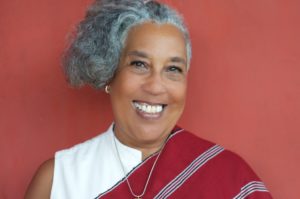 Karla Jackson-Brewer
Karla Jackson-Brewer, MS, Tara Mandala Authorized Teacher, has been practicing Chöd for 30 years and has assisted Lama Tsultrim on many Chöd retreats. Since 2013, she has taught Chöd with Lama Tsultrim and Lopon Chandra Easton. Karla is a founder of Sine Qua Non: Allies in Healing, an Integrative Therapy…
Learn more about Karla Jackson-Brewer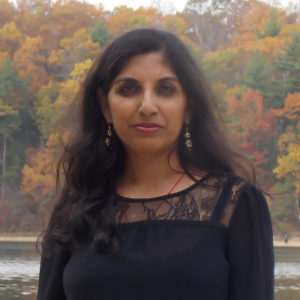 Ranjini George
Ranjini George Ranjini George holds a PhD in English (Northern Illinois University, USA), an MA in English (St. Stephen's College, New Delhi, India) and an MFA in Creative Writing (University of British Columbia, Canada). She was a Georges and Anne Bochardt Fiction Scholar (Sewannee Writers' Conference) and received the Arnold…
Learn more about Ranjini George