Benefit Concert for Tara Mandala
With R. Carlos Nakai and Peter Rowan
August 15, 2020
Join us for an inspiring concert evening with two amazing artists: Grammy Award winner and six-time Grammy nominee, Peter Rowan and Grammy-nominated and premier performer of the traditional Native American flute, R. Carlos Nakai. These inspiring musicians will take us through a musical journey, blending their insights into a unique, transcendent musical experience. This event is a benefit concert for Tara Mandala.
Carlos Nakai's firm footing in traditional music is complemented with the seamless integration of new age, world-beat jazz and classical musical elements, producing a sound that, according to one critic, "single-handedly raised the music world's consciousness…."
Music can be viewed as a symbolic mandala, Rowan says, helping listeners to achieve inner sight where they can view the components of the world in their true purity and radiance. "When music is played, people get caught up in it, and they feel good," he says.
The concert will be held in the first floor of the Temple, and will begin at 8:00pm. Advanced registration is required.

For a list of local accommodations, please click here.
Suggested Donation:  $108 to $1080
Teachers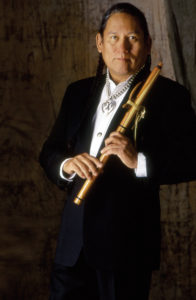 R. Carlos Nakai
Of Navajo-Ute heritage, R. Carlos Nakai is the world's premier performer of the Native American flute. He began his musical studies on the trumpet, but a car accident ruined his embouchure. His musical interests took a turn when he was given a traditional cedar flute as a gift and challenged…
Learn more about R. Carlos Nakai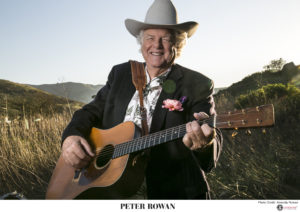 Peter Rowan
Grammy-award winner Peter Rowan is a singer-songwriter with a career spanning over five decades. From his early years playing under the tutelage of Bluegrass veteran Bill Monroe, to his time in Old & In the Way and his breakout as a solo musician and bandleader, Rowan has built a devoted,…
Learn more about Peter Rowan