Relax & Restore: A Meditation and Movement Retreat
With Polly Ryan, MA, MFT and Meg McCraken
April 14 - 19, 2020
Relax and revitalize in the pristine landscape of the San Juan Mountains at Tara Mandala. This meditation and yoga retreat offers practical tools to help you navigate the fullness of modern-day life. Release stress, gain insight and find balance so that you can live well and thrive.
Join us for a spacious retreat that includes guided programming and free time to walk the land, journal, or follow the spontaneous callings of your creative spirit. Meet and connect with other participants over tasty meals and/or simply enjoy peaceful moments of quiet to encourage rest and renewal.
In this retreat you will have the opportunity to:
Learn the foundational yet potent Buddhist meditation practice of Shamatha.

Experience nourishing yoga and movement practices designed to reduce stress, promote mental clarity, and increase awareness and freedom in your body, mind and spirit. 

Explore fundamental Buddhist teachings and their possibility for profound impact on your everyday life and community.

Be guided through Feeding Your Demons

®

, a five-step process created by Lama Tsultrim Allione that allows you to identify and work with your inner demons in an insightful and compassionate way. 

Receive tools and techniques that will allow you to bring what you learn on this retreat back into your daily life.
Who Should Attend? 
This retreat is open to all.
What Should I Bring?
Any personal yoga props and equipment that would make your experience comfortable and accessible. We will provide mats, blocks, bolsters, blankets and straps.

A Glimpse of the Daily Schedule:
7:00 am: Morning Shamatha Practice
8:00 am: Breakfast
8:45 am: Karma Yoga and Free Time
10:00 am – 12:45 am: Inspiring Teachings and Yoga Session
1:00 pm: Lunch
1:45 pm: Karma Yoga and Free Time
3:45 pm – 5:45 pm: Inspiring Teachings and Yoga Session
6:00 pm: Dinner
6:45 pm: Karma Yoga and Free Time
7:45 pm – 9:00 pm: Shamatha or Yoga/Movement Practice
Suggested Dana Range $180 – $300
What is Dana?
Dana is a Pali word meaning "generosity." As one of the six paramitas or "perfections," the practice of generosity is an integral part of the Buddhist path. Dharma teachings are traditionally offered on the basis of dana which is offered to a teacher in recognition of the precious gift that has been given. Tara Mandala compensates teachers by only covering their travel and room and board while teaching. Tara Mandala suggests a range of dana for each retreat, based on the number of days in which the retreat will take place. There is an opportunity to give dana upon registration directly to the teacher(s) or at the end of each retreat, which is a special time of honoring what has been given and what has been received. For more information about Dana, click here.
Important Notice: If you are intending to drive and have a 2 wheel drive vehicle it is advised that you have one set of snow chains for your front tires to access Tara Mandala for this retreat. There are parts of Burns Canyon Road USFS #649 that are likely to still be covered with ice at this time of the year. We will send you an update about weather and road conditions the week prior to the retreat.
Teachers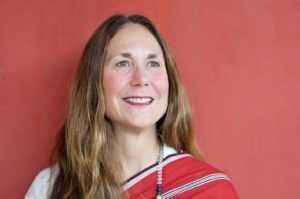 Polly Ryan, MA, MFT
Polly Ryan, MA, MFT has been a devoted student of Lama Tsultrim Allione since 1992. She has also studied with B. Alan Wallace for over two decades. Under the tutelage of B. Alan Wallace, she has studied Shamatha, The Four Applications of Mindfulness, Seven Point Mind Training, The Four Immeasurables,…
Learn more about Polly Ryan, MA, MFT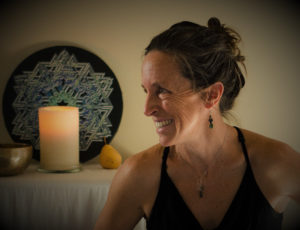 Meg McCraken
Meg McCraken, E-RYT 500. Meg is passionate about sharing the full, rich teachings of yoga and meditation in a truly experiential way that helps us to positively transform and enrich our lives. Having worked as a yoga therapist for over a decade, she is continually inspired by the vitality of…
Learn more about Meg McCraken