Journey into the Dakini Mandala: A Meditation and Writing – Online Course
With Karla Jackson-Brewer, M.S. and Ranjini George, MA, MFA, PhD
May 5 - June 16, 2021
In this 7-week 'live' online course, Karla and Ranjini will:
Guide you on a journey into the heart of the Five Wisdom Dakini Mandala.
Discuss Lama Tsultrim's book, touching on some of the key elements of the writer's craft: setting, scene, point-of-view, character and story.
Learn possible ways of structuring your story. As writers, how do we create a spine, a necklace, to hold our story together? How do we structure a compelling narrative to tell the story that we long to tell?
Engage with a 1,000-year-old Tibetan tradition to help inspire your life and writing through the Dakini Mandala practice.
Discover ways to cultivate the discipline, energy, and one-pointed attention that is necessary to bring anything to accomplishment: a novel, a memoir, a poem, a story—and an awakened and compassionate life.
Click here to learn more and to register: https://www.taramandala.org/live-courses/journey-into-the-dakini-mandala/
Leaders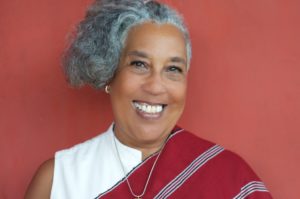 Karla Jackson-Brewer, M.S.
Karla Jackson-Brewer, M.S., Tara Mandala Authorized Teacher, has been practicing Chöd for 31 years and has assisted Lama Tsultrim on many Chöd retreats. She has co-taught Chöd since 2013 with Lama Tsultrim and Löpon Chandra Easton. She has also taught and led Chöd Practices for the NYC Tara Mandala Sangha…
Learn more about Karla Jackson-Brewer, M.S.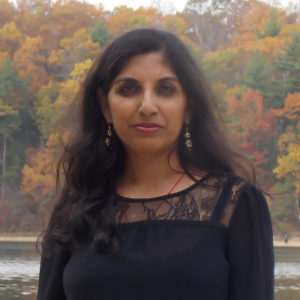 Ranjini George, MA, MFA, PhD
Ranjini George, MA, MFA, PhD Ranjini George holds a PhD in English (Northern Illinois University, USA), an MA in English (St. Stephen's College, New Delhi, India) and an MFA in Creative Writing (University of British Columbia, Canada). She was a Georges and Anne Bochardt Fiction Scholar (Sewannee Writers' Conference) and…
Learn more about Ranjini George, MA, MFA, PhD