Sowa Rigpa Revolution: Immersion into Tibetan Medicine and the Yuthok Nyingthig Cycle – VIRTUAL RETREAT
With Erik Jampa Andersson
August 27 - 31, 2021
Sowa Rigpa (གསོ་བ་རིག་པ་), commonly known as Traditional Tibetan Medicine, is the ancient healing science of the Himalayas. Considered to be one of the five most essential fields of knowledge, Sowa Rigpa represents one of the most robust traditional medical systems ever known to humanity, due in part to its revolutionary foundations. 
In this retreat, Tibetan Medicine practitioner and teacher Erik Jampa Andersson will present the foundational history, theories, and healing modalities of Tibetan Medicine, based on the teachings of Yuthok's Root Tantra (རྩ་རྒྱུད་). This essential text, composed by the enlightened yogi-physician Yuthok Yönten Gönpo in the 12th century, is the very heart of Sowa Rigpa, comprising the first of Yuthok's famous Four Tantras (རྒྱུད་བཞི་). This pithy treatise covers the foundational principles of health, disease, diagnosis, treatment, typology, and elemental theory, all presented as a sermon of the Medicine Buddha from his healing dimension of Tanaduk. 
This cycle of practice, which includes ngöndro, guru yoga, creation and completion stage tantra, Karmamudra, Mahamudra, and Dzogchen, is traditionally practiced by Tibetan doctors as a swift path to spiritual accomplishment for busy professionals working to alleviate the suffering of others. Integral to the path are a number of practices, rituals, and techniques designed to support the activities of the Buddhist healer. But despite this association with professional doctors, Yuthok predicted that tantric practitioners of all kinds would benefit from his teachings, particularly in the hectic and uncertain future of the degenerate age. Thanks to the tireless work of Dr. Nida Chenagtsang, Yuthok's spiritual lineage is experiencing a revival in the modern world, linking healers and Tibetan Buddhist practitioners on all continents with this profound spiritual path. 
As a part of this retreat, Erik Jampa will offer teachings on the Yuthok Nyingthig Ngöndro, the gateway into this lineage and powerful practice for healers in the Buddhist tradition. Instructions will be given for a traditional one-week accomplishment retreat, but potential relationships with the practice will vary based on individual circumstances and proclivities. There are no commitments imposed as a part of this programme – only an open invitation to engage in a deeper and more meaningful way with concepts of health, disease, and medicine. 
Why is this retreat called 'Sowa Rigpa Revolution':
Sowa Rigpa presents a revolutionary way of looking at health and disease, which has the power to inspire a profound shift in our collective approach to individual, social, and ecological wellness. The theories and principles of Tibetan Medicine are medically revolutionary, but their ramifications have even more immediate effects in our day-to-day lives. 
However, the real "Sowa Rigpa Revolution" took place over 800 years ago, when Tibet as a whole was in the midst of an intellectual renaissance. Yuthok Yönten Gönpo, the father of Tibetan Medicine, was actually quite revolutionary in his thinking. He was systematic and shamelessly multicultural, spending the majority of his life researching great medical works from across the ancient world. Through his own clinical experience and theoretical mastery, Yuthok was able to create one of the greatest works of medical synthesis humanity has ever seen, and there is much that we can learn both from the contents of his work as well as his process of investigation. It seems that the time is quite ripe for another Sowa Rigpa Revolution. 
In this retreat you will have the opportunity to:

Learn about

the foundational history, theories, and healing modalities of Tibetan Medicine, based on the teachings of Yuthok's Root Tantra (རྩ་རྒྱུད་).

Receive the lung for and teachings on the Yuthok Nyingthig Ngöndro throughout the retreat. 

Learn how to integrate your medical healing practice into your spiritual practice.

Receive instructions for how to undertake a traditional one-week accomplishment retreat. 

Engage in a deeper and more meaningful way with concepts of health, disease, and medicine.
Who Should Attend? 
This retreat is recommended for anybody who is interested in the Tibetan healing sciences. 

There are no prerequisites, however some knowledge of

either

Vajrayana Buddhism or traditional medicine is preferred. 
What To Expect?
An overview of the Root Tantra of Tibetan Medicine and teachings on the Yuthok Nyingthig Ngöndro.

A robust, accessible, and unique presentation of Tibetan Medicine that you won't easily find anywhere else.
To prepare for this retreat, please:
Purchase a copy of Dr. Nida's

Tibetan Book of Health

. 

For more serious prospective Tibetan Medicine students, it is recommended to also get a copy of Mentseekhang's translation of the

Root and Explanatory Tantras of Tibetan Medicine

. This is a very precious text that should be treated with respect and view it as a way of creating

tendrel

with the healing arts. 
What is a Virtual Retreat?
Virtual Retreats are Tara Mandala At-Home intensive retreats, teachings and in-depth workshops during which practitioners receive dharma teachings, engage in guided practice, experience hands-on learning, and connect with other participants through an easy-to-use online platform (Zoom) during consecutive days (with few exceptions) and daylong offerings. This modality of learning is appropriate for practitioners who are able to create a practice container of their own, setting aside a dedicated retreat space, removing themselves from social media, and taking care of necessities with the mind of compassion in action for the specific dates and times that the teachings occur. 
Virtual Retreats are meant to be attended live given that direct transmission (Tib. lung) may be given. However, access to recordings of the sessions are available for additional viewing for various timeframes specified by the price level selected.
Tiered-Prices
Tara Mandala offers tiered pricing for all virtual retreats to allow participants the opportunity to consider offering additional financial support for Tara Mandala while gaining greater access to the recordings of the teachings post-retreat. These are difficult times for everyone, and Tara Mandala is no exception. We encourage you to select at the highest level within your capacity to assist Tara Mandala in covering the costs to offer these wonderful teachings. We thank you in advance for your support and your practice!
$398 – Tier 1 (includes access to recordings of all sessions for up to 7 days from the end of the retreat)
Registration at this level covers the basic costs of holding this specific retreat. 
$490 – Tier 2 (includes access to recordings of all sessions for up to 30 days from the end of the retreat)
Registration at this level covers basic costs of this retreat and supports the year round staff at Tara Mandala.
$538 – Tier 3 (includes access to recordings of all sessions for up to 1 year from the end of the retreat)
Registration at this level covers basic costs for this retreat, supports year around staff as well as facilities maintenance and other critical operational needs.
Choosing Tier 2 or Tier 3 levels will allow Tara Mandala Retreat Center to continue to operate, be a repository for wisdom literature, a center for translation, a beacon for the feminine in Buddhism, and an active dharma center that provides refuge for deep practice and transformation.
There are many ways to support and engage with Tara Mandala's activities. Click here to learn more. We appreciate your support and generosity! 
Offering dana to the teacher: The practice of offering dana, which means "generosity," is the traditional offering the student makes to the teacher as a symbol of appreciation, gratitude, and reciprocity for receiving the precious teachings. Information on offering dana to the teacher will be provided during the virtual retreat. To learn more about dana and suggested dana ranges, please click here. 
Note: Tara Mandala has two scholarship funds and offers deferred payment plans as resources for anyone with financial limitations. For more information and to apply, visit our Scholarships and Financial Assistance Page. 
VIRTUAL RETREAT SCHEDULE
Listed times are the online portions of the retreat. All times are Mountain Time.
Please use this link to see how this daily schedule translates into your timezone.
Friday, August 27:
8:00am – 11:00am MT:  Opening Gathering
1:00pm – 2:00pm MT: Teaching/Practice Session 
Saturday, August 28:
6:00am – 6:45am MT: Teaching/Practice Session
8:00am – 11:00am MT: Teaching Session
1:00pm – 2:00pm MT: Teaching/Practice Session
Sunday, August 29:
6:00am – 6:45am MT: Teaching/Practice Session
8:00am – 11:00am MT: Teaching Session
1:00pm – 2:00pm MT: Teaching/Practice Session 
Monday, August 30:
6:00am – 6:45am MT: Teaching/Practice Session
8:00am – 11:00am MT: Teaching Session
1:00pm – 2:00pm MT: Teaching/Practice Session 
Tuesday, August 31:
6:00am – 6:45am MT: Teaching/Practice Session
8:00am – 11:00am MT: Closing Session and Tsog (This session must be attended live as a lung will be offered.)
Leader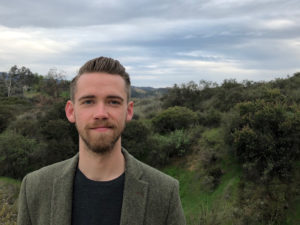 Erik Jampa Andersson
Erik Jampa Andersson is a practitioner and instructor of Sowa Rigpa (Traditional Tibetan Medicine) and the Yuthok Nyingthik. He is one of the few westerners to have completed a comprehensive education in the Gyu-zhi (Four Medical Tantras), as well as practical training in Tibetan herbalism, clinical treatment, and astrology. He…
Learn more about Erik Jampa Andersson