Living Compassion: Embracing the Joy and Courage of an Open Heart – VIRTUAL RETREAT
With Magyu Lopön Charlotte Rotterdam and Pieter Oosthuizen
December 11 - 12, 2021
This offering is part of our Share the Dharma Initiative!
Buddhist teachings suggest that compassion is our very nature. It is inherent and innate, a manifestation of our truest being. Avalakotishvara, the bodhisattva of compassion, meets the world with all its suffering with one thousand eyes and one thousand hands. Could we be that courageous? How do we connect with our compassionate nature? And what does compassion really look like? 
In this retreat we will engage with practices that invite and cultivate our awakened heart, including metta (lovingkindness) and tonglen (taking and sending). In teachings and discussions, we'll engage with key topics such as fierce and wrathful compassion, "idiot compassion," as well as ways that we can bring wise compassion into everyday life. This will be a nurturing retreat that inspires heartful engagement with yourself, your community and our world. 
Who Should Attend? 
This retreat is open to all.
What is a Virtual Retreat?
Virtual Retreats are Tara Mandala At-Home intensive retreats, teachings and in-depth workshops during which practitioners receive dharma teachings, engage in guided practice, experience hands-on learning, and connect with other participants through an easy-to-use online platform (Zoom) during consecutive days (with few exceptions) and daylong offerings. This modality of learning is appropriate for practitioners who are able to create a practice container of their own, setting aside a dedicated retreat space, removing themselves from social media, and taking care of necessities with the mind of compassion in action for the specific dates and times that the teachings occur. 
Virtual Retreats are meant to be attended live given that direct transmission (Tib. lung) may be given. However, access to recordings of the sessions are available for additional viewing for various timeframes specified by the price level selected.
SHARE THE DHARMA INITIATIVE
Tara Mandala is working to expand opportunities for access to Buddhist practices and teachings while offering an equity-informed fee structure when possible. With our Share the Dharma Fee on select programs, we strive to make Dharma accessible to all while furthering the important conversations that must happen around current structures that inhibit equal access to underprivileged communities in our society. 
TIERED-PRICES
Tara Mandala offers tiered pricing for all virtual retreats to allow participants the opportunity to consider offering additional financial support for Tara Mandala while gaining greater access to the recordings of the teachings post-retreat. These are difficult times for everyone, and Tara Mandala is no exception. We encourage you to select at the highest level within your capacity to assist Tara Mandala in covering the costs to offer these wonderful teachings. We thank you in advance for your support and your practice!
$75 – Share the Dharma Fee (includes access to recordings of all sessions for up to 7 days from the end of the retreat)
Registration at this level is for anyone who is struggling due to systemic oppression or financial circumstances. This fee is refundable upon request at the end of the retreat.
$189 – Tier 1 (includes access to recordings of all sessions for up to 7 days from the end of the retreat)
Registration at this level covers the basic costs of holding this specific retreat. 
$230 – Tier 2 (includes access to recordings of all sessions for up to 30 days from the end of the retreat)
Registration at this level covers basic costs of this retreat and supports the year round staff at Tara Mandala.
$255 – Tier 3 (includes access to recordings of all sessions for up to 1 year from the end of the retreat)
Registration at this level helps Tara Mandala cover basic costs for this retreat, supports staff, facilities maintenance and other critical operational needs.
Any additional contribution to our Annual Fund will allow Tara Mandala Retreat Center to continue to operate, be a repository for wisdom literature, a center for translation, a beacon for the feminine in Buddhism, and an active dharma center that provides refuge for deep practice and transformation. If you are able to provide a generous contribution beyond the prices listed above, you will also have the opportunity to do so in your registration and/or during the retreat.
There are many ways to support and engage with Tara Mandala's activities. Click here to learn more. We appreciate your support and generosity! 
Offering dana to the teacher: The practice of offering dana, which means "generosity," is the traditional offering the student makes to the teacher as a symbol of appreciation, gratitude, and reciprocity for receiving the precious teachings. Information on offering dana to the teacher will be provided during the virtual retreat. To learn more about dana and suggested dana ranges, please click here. 
Note: This retreat includes a refundable, discounted price option. Therefore, Tara Mandala cannot offer other forms of financial aid available at this time. Thank you for your understanding and support.
VIRTUAL RETREAT SCHEDULE
Listed times are the online portions of the retreat. All times are Mountain Time.
Please use this link to see how this daily schedule translates into your timezone.
Saturday, December 11:
7:00am – 7:45am MT: Opening Practice Session
9:00am – 11:00am MT: Teaching Session
12:30pm – 2:30pm MT: Teaching Session
3:30pm – 4:15pm MT: Practice Session
Sunday,  December 12:
7:00am – 7:45am MT: Opening Practice Session
9:00am – 11:00am MT: Teaching Session
12:30pm – 2:30pm MT: Teaching Session
3:30pm – 4:15pm MT: Final Practice Session
Leaders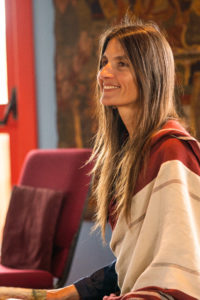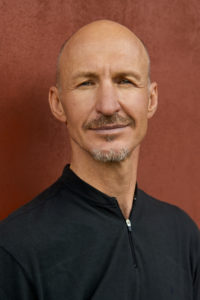 Pieter Oosthuizen
Pieter Oosthuizen is a teacher and entrepreneur and a long-time student of Tibetan Buddhism. He has been teaching various practices and retreats in Lama Tsultrim's lineage in the US and abroad since 2006, offering a blend of incisive insight and genuine compassion. He co-leads the Boulder Tara Mandala Sangha with…
Learn more about Pieter Oosthuizen