Be Your Own Valentine – A Yoga and Meditation Virtual Retreat
With Polly Ryan, MA, MFT and Gretchen Donovan
February 12 - 13, 2022
All are welcome!
This Share the Dharma Initiative virtual retreat is offered free of charge through the generosity of sponsoring donors. This retreat is structured to be accessible as a gateway for students new to the dharma as well as offerings for our existing sangha. We hope to see you there!
About This Retreat: 
This Valentine's Day, be your own valentine and join us for a weekend of yoga and meditation to ignite love and passion from the inside out. In Mahayana Buddhism loving-kindness is an unconditional, inclusive love pervaded with wisdom. This love does not depend on whether one deserves it and is not restricted to our close kin or only those we like. Loving kindness includes all living beings and each of us has the potential for cultivating it. We must begin with loving ourselves because if we do not love ourselves, it is difficult to extend love to others. Many people find it easier to feel love and concern for others while experiencing self-loathing and deprecation toward themselves. In this retreat, discover how to nourish self love and compassion, the seed from which boundless love for others grows. Couples in romantic partnership, friends and singles will all benefit from this nourishing weekend of self-care, gratitude, and love.
In this retreat you will have the opportunity to:
Learn the foundational yet potent Buddhist meditation practice of Shamatha.

Experience accessible and nourishing yoga and movement practices designed to inspire a sense of groundedness, connection, clarity, strength, and courage.

Explore fundamental Buddhist teachings and meditations to cultivate a mind of love and compassion beginning with oneself and extending out to all beings. 

Discover how to bring what you learn on this retreat into your everyday life and relationships.
Who Should Attend? 
This retreat is open to all.
What is a Virtual Retreat?
Virtual Retreats are Tara Mandala At-Home intensive retreats, teachings and in-depth workshops during which practitioners receive dharma teachings, engage in guided practice, experience hands-on learning, and connect with other participants through an easy-to-use online platform (Zoom) during consecutive days (with few exceptions) and daylong offerings. This modality of learning is appropriate for practitioners who are able to create a practice container of their own, setting aside a dedicated retreat space, removing themselves from social media, and taking care of necessities with the mind of compassion in action for the specific dates and times that the teachings occur. 
Virtual Retreats are meant to be attended live given that direct transmission (Tib. lung) may be given. However, access to recordings of the sessions are available for additional viewing for various timeframes specified by the price level selected.
Free registration to this retreat includes access to the recordings of the sessions for 7 days. Purchase of longer access to recordings will be made available at the end of the retreat.
Offering dana to the teacher: The practice of offering dana, which means "generosity," is the traditional offering the student makes to the teacher as a symbol of appreciation, gratitude, and reciprocity for receiving the precious teachings. Information on offering dana to the teacher will be provided during the virtual retreat. To learn more about dana and suggested dana ranges, please click here. 
VIRTUAL RETREAT SCHEDULE
Listed times are the online portions of the retreat. All times are Mountain Time. Please use this link to see how this daily schedule translates into your timezone.
Saturday, February 12
8:00am-9:30am MT: Opening Meditation, Orientation and Introductions, Practice
10:00am-12:00pm MT: Inspiring Teachings and Yoga Session
2:00pm-4:00pm MT: Inspiring Teachings and Yoga Session
4:30pm-5:30pm MT: Shamatha or Yoga/Movement Practice
Sunday, February 13:
8:00am-9:00pm am MT: Morning Shamatha Practice
9:30am-12:00pm MT: Inspiring Teachings and Yoga Session
12:30-2:00pm MT: Closing Session
Leaders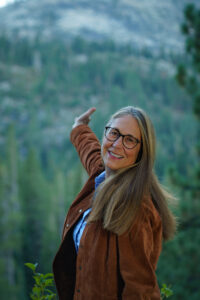 Polly Ryan, MA, MFT
Polly Ryan, MA, MFT, is a Tara Mandala senior authorized teacher and has been a devoted student of Lama Tsultrim Allione since 1992. She has also studied with Lama Alan Wallace for over three decades. Under the tutelage of Lama Alan Wallace, she has studied Shamatha, The Four Applications of…
Learn more about Polly Ryan, MA, MFT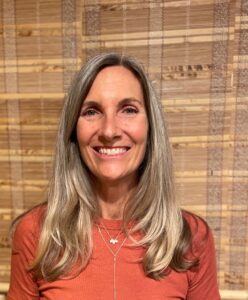 Gretchen Donovan
Gretchen is a longtime meditator and has been teaching yoga for over 20 years. She met Lama Tsultrim in 2015 and is currently part of Magyu: The Mother Lineage and The Apprentice Teacher Training Program at Tara Mandala.  She carefully weaves Buddhist philosophy, subtle energies and precision of yoga and…
Learn more about Gretchen Donovan