Virtual Retreats
Virtual Retreats are intensive retreats, teachings and workshops where you will receive live teachings, engage in guided practice, hands-on learning, and connect with other participants through live Zoom webcasts during consecutive days or daylong offerings.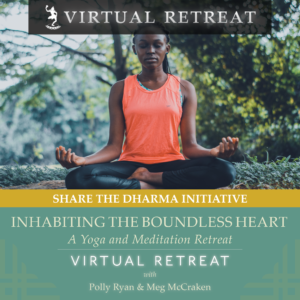 With Polly Ryan, MA, MFT and Meg McCraken
November 12 - 14, 2021
Online - Zoom
Come as you are, and leave revitalized at every level of your being from this yoga and meditation retreat. You will come out of this weekend retreat with practical tools, practices, and perspectives to help you to live with a boundless heart in your everyday life.
see more...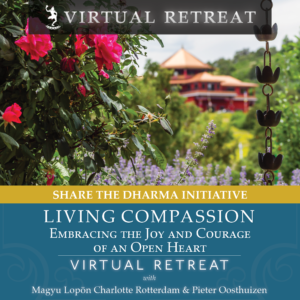 With Magyu Lopön Charlotte Rotterdam and Pieter Oosthuizen
December 11 - 12, 2021
Online - Zoom
This offering is part of our Share the Dharma Initiative! Click the title or image of the retreat to learn more.
see more...